Taboo Sex Diary Review and Discount
Overview
A taboo is something that is socially unacceptable. It could otherwise be considered immoral. For instance, a fresh face who would seduce her stepdad would be considered an immoral girl in many societies. However, on the FetishNetwork site, TabooSexDiary, such is the norm. The models on this site did not get the right kind of home training. They cast a lustful spell on their stepdads, and step-uncles into fulfilling all of their carnal desires. They can hardly wait to gobble up that big cock up and offer up their wet pussies for a drilling. One thing is for sure, you will always have a great time on this site. While the sexual forays here are outrageous, the entertainment that these flicks bring is out of this world. You will be glued to screen at every instance.
TabooSexDiary is an amateur adult site that will enable you to enjoy the action in its rawest form. The models look natural and unpolished, this simplicity is the beauty of this action. The FetishNetwork has once again proven that it will keep coming up with these unique adult sites until they run out of ideas. From the looks of it, this porn empire is getting bigger by the day. The content on this site is exclusive, as you can only be able to enjoy them under membership. The site has a collection of 30 videos but an additional 45 fetish sites that are included with membership. There is no need to look any further for entertaining content, this platform is your one stop shop for everything porn.
Long gone are the days where you scoured the internet, looking for impressionable porn action. With sites like TabooSexDiary, nothing will pass you by. Unfortunately, this platform does not have any images for you to download. The reason behind this is because it is an amateur site that is focused too much on the provision of hot action rather than sexy photos. This should not deter you from signing up. In fact, some of the bonus sites will still treat you to their own galleries. Blowjobs and foreplay make up a huge part of the action on TabooSexDiary. The models try to show off their expertise in pleasuring their stepdads and step-uncles. You will fall in love with the action in every way possible. The flicks on TabooSexDiary can be streamed and saved.
The videos are presented in average quality but clarity is consistent from flick to flick. A few of the videos are also available in MP4 format. As an adult everything that TabooSexDiary has to offer. The videos are homemade, therefore, you can only imagine the kind of mischief that these models are up to. However, this is no surprise as the FetishNetwork has a tendency of taunting us with the very best and the most unique.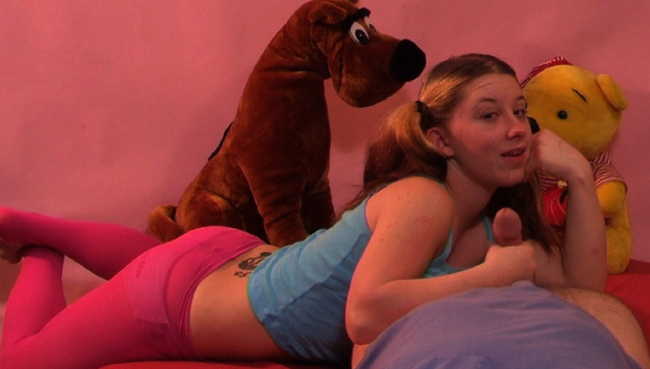 Design & Features
As TabooSexDiary only has a limited collection of scenes, you should expect good organization and easy navigation. This is what you get from this platform. The top part of the site is filled with images of a diary, a cell phone, and a ball point pen, all of them showing what a sex diary is all about. The site's producers have really taken the time to ensure that all of the site's elements work brilliantly well together. As soon as you log into this portal, you will be greeted by a lot of sexiness.
You will want to click on all of the tempting videos. There are four categories to explore. They include Home, Live shows, Bonus sites and Members Area. From here, you will get to enjoy the recent updates. The network boldly welcomes you to this lustful journey. You will be delighted to scroll down through the pages as the long scenes have been broken down into short episodes. Each scene has an attached link to the gallery. There are also links to streaming, download, bookmark or watch the videos 'live'. The site updates the new scenes on a weekly basis.
Girls & Videos
When you first meet the girls, you will not believe that they are capable of seducing their stepdads and step-uncles. They simply look like innocent fresh faces who do not have a clue of what sexual pleasure is all about. However, do not underestimate them, they will prove to you that they have a sexy 'queendom' to run. If you want to know even more about them, there is a lengthy description but who is here to read? The models are so hot that they urge you to dive right into the scenes. All of the flicks start off as innocent encounters.
For instance, you will meet Layla, a fresh face who is ready to take you on a roller coaster of pleasure. She is standing at the window when her step dad joined and they both enjoy the beautiful day outside the suddenly starts caressing her shoulder and his hands slowly but steadily move onto other parts of her body. Before knowing it, they go into the bedroom where they continue their foreplay. Her stepdad does not seem to have any kind of regret, instead, he cannot wait to put his huge cock inside her throbbing pussy. After this, they fuck each other in all manner of styles. Boldly pleasure made them taint the kind of relationship that they have with each other. Other models on the roster include Rayne whose step-uncle breaks her virginity. Rene Phoenix is also a hottie who cannot seem to get enough cock if she tried. You will love all that they have in store for you.

Back to the
---
Looking for further info? Check these other porn site reviews.