Mad Porn Review & Discount
Overview
After breaking up with a girlfriend, most people would be heartbroken and cry all the time. Not these people. They decided to go through their home made sex tapes and expose their ex-girlfriends to the world. Through Mad Porn, you can access amateur videos of women being exposed during their sexiest, raunchiest and most hardcore moments.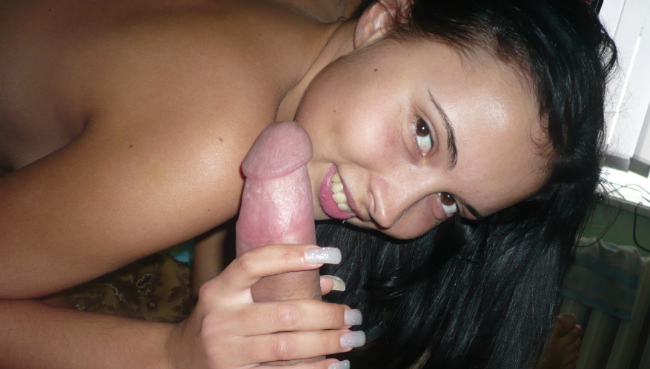 Design & Features
Mad Porn is proud to present themselves as the biggest network of user submitted videos of ex-girlfriends. All of the photographs on the main page tell the story of those boyfriends that decided to show the world how beautiful and good at sex their girlfriends were. The design of the site itself is fairly simple, one big banner that only has the buttons to join in or enter the network and then a scroll down of stills from videos that show each of the networks' sites. It's very easy to navigate since the only options you have are to log in and then download the videos. Everything on the site screams the word 'fun'. From the bright pink and yellows to the logo itself, you can see that this site has its mind put on the content and doesn't care much about everything else. It's not a bad design at all, but a few more buttons or options to see what they have to offer would be a good idea.
Girls & Videos
All of the girls in the videos are amateur, and since these are user-submitted videos, the quality and length might vary between them. However, from the looks of the stills, you can see that they all have a base quality that's fairly good. Only the videos from the "Busted on film" site seem to have a lower quality, which is quite understandable since they're supposed to be from security cameras. From oral sex to lesbian orgies, including bathroom and office sex, and some outdoor scenes, the girlfriends from these sites sure look like they know how to have a good time. Most of them are fairly fresh and there's a wide range of looks to appeal to everybody. The site prides itself in the homemade fresh videos, which gives you an idea of the kind of women you can find in most of the films.
The site promotes its huge archive and there's no limit to how many videos you can download. The streaming speed is also very good. However, there was no way of knowing the length of the videos or even getting a sneak peek of what they look like to see what is the standard quality accepted, because when it comes to user-submitted videos, you could find very different things. Another feature that could make for a better network would be the presence of an image gallery. For sure, there are ex-girlfriend pictures to be submitted, and it would have been a good idea to be able to browse through those images. Even having stills of the videos to download could be a plus.
However, for those who want a taste of what the Mad Porn network offers before buying a membership, you can choose a simple and cheap 1-day trial plan. After that, if you're hooked, there are two memberships that give you access to the 6 network sites. Another good thing that comes with the paid plans is the presence of live webcams that you can watch once you join the site. Together with the big archive, the site offers daily updates across the network that can also make a subscription worthwhile.
Conclusion
While there are some things that can be added to improve the site as a whole, Mad Porn offers a large quantity of amateur videos of fresh girls having loads of fun and totally hot sex scenes. Everything on the site is directed towards those looking for good quality in home made and user-submitted videos. The site's design and navigation are easy and minimalistic, which makes it very content oriented. The bonuses that come with the subscription are definitely a good idea, while the addition of a photo gallery would make it even better.
This site has been closed, check out our best amateur porn sites collection!

Back to the
---
Looking for further info? Check these other porn site reviews.