I Love Bitties Review & Discount
Overview
Whether you call them boobs, tits, jugs, I Love Bitties is the site to be if you like big, bouncy bitties as they call them. This site specializes in pretty women with huge, massive, natural breasts who like to play with themselves and their girlfriends titties, so that they can drive men crazy with horniness. The key word with I Love Bitties is natural. All the girls on this site have natural, gigantic breasts that have not been tampered with by a plastic surgeon. If you are into huge breasts, whether they are firm and up, or so heavy they are low hanging, this is the place for you to be.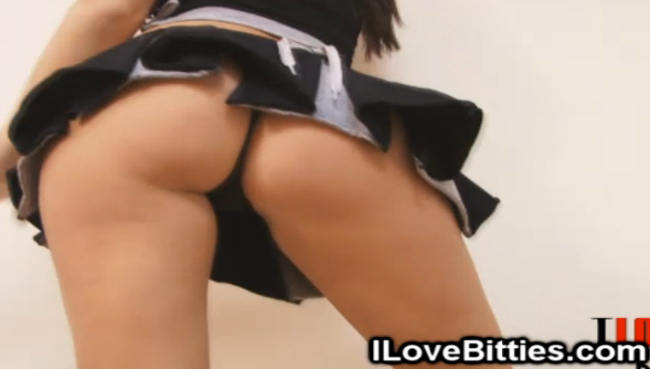 Design & Features
This site is exempt of navigation complications. Everything is straight off the first page. You'll find info on the latest updates, you'll find the current site stats (how many photo galleries, how many videos, how many pictures…). You'll find great pictures of all the hot girls on the site, all of them wearing the I Love Bitties t-shirt… and then, not wearing it! Mmmm… You will find a feature on the Big Boobed Girl of the Month. A new girl each month. And you will also find out that beyond the Girl of the Month, there is also a new girl ADDED each month. By joining the site, you will also have access to other sites if you wish because yes, you can choose a cheaper membership and have only access to I Love Bitties and not the six other "sister sites". Presently, there are six "sister sites" but others are added regularly and become accessible to members. The "sister sites" are personal sites of some of the most popular girls on the original site, namely Victoria Summers, Princess Rio, Jessica Cute (no doubt that is her name on her birth certificate, too!), Megan Sweets (who's always sucking on a great, big, long, phallic lollipop), Brook Little (who might be fresh but is obviously not little in the chest department) and Louisa May. The site offers high-quality pictures, all true HD videos, Naughty Girl-Girl Fun (you know what that means!), regular weekly updates, and, as I said, new network sites added regularly.
Girls & Videos
The videos on this site are mostly solos of voluptuous girls with jiggling breasts. A few have pierced nipples. Most are shaven in the pussy area and there is a variety of girls who have different grooming down there. As I explained a bit earlier, there are also some videos of girl-on-girl where the solos become duos, where those voluptuous breasts are squeezed, kneaded, massaged, pressed, rubbed by another girl, where lips collide, where tongues dual, where lips meet pussy lips, where agile fingers pinch supple nipples and explore pink slits. If you are into girls sucking on lollipops of various shapes and sizes including candy pacifiers, you'll find some stuff here. You'll also find plenty if you like to see girls douse themselves in creamy, sticky, sweet, gooey liquids and solutions. You'll like checking out girls in sexy lingerie or edgy leather like stunning Alicia with her 30 E boobs, gorgeous face and killer body. You'll want to be the one rubbing baby oil on Scottish chick Ruby with her luscious 34 G breasts and her cheeky-ass attitude that will make you want to slip your hot meat between her massive globes. Like Alicia, fresh chick Kylie has little breasts for this site's standards (30 E) but she makes up for it in gorgeousness and naughtiness, covering herself in whipped cream and baby oil. As for Abi Louise, she loves squeezing soapy sponges all over her huge 34 G tits and making guys and girls horny by showing off her lusty body. Then, there is Britney with the double Gs, an international chick from Latvia who will make you cream with her irresistibly large and rosy areolas. Mmmmm…. If you are into naughty girls with short hair, you'll want to check out Natalie. She's another one of these girls with perky tits (30 E like Kylie and Alicia's) in comparison to some of the watermelons you'll see on the site, but she makes up for it with attitude, sexiness and passion in her girl-on-girl video. Wow! As for my taste, I developed a thing for sweet, typical girl next door Jessica who is a real cutie and who totally seduced me with her 30 E (yup, another one) boobs, her beautiful blonde hair, sexy, demure smile and a twat that I could lose my mouth, tongue, and cock inside of! Fresh chick Rio is described as a spoiled brat, a real daddy's princess, but man does she love playing with her food. On the sight, you'll see her work whipped cream, a banana, a lollipop and some Lucky Charms all over her bitchy Latina body and her delicious-looking 32 G bitties. Another one of my favorites is Brook whose amazing breasts "weigh in" at a scrumptious 32H. She just made me want to shoot all over her massive boobs, especially in her amazing shower scene with her beautiful blonde friend. Oh and if you are into floating-devise size boobs, you will definitely pop a few loads for beautiful Leanne whose legendary boobs are a whopping 34 JJ. No way you can get an eyeful of those and not get an instant boner, guys. And those are just a few of the gorgeous ladies you will find on I Love Bitties… with more added each month so you will never get tired of your membership. These girls are all here because they have amazingly tantalizing bitties that you will fantasize about and jerk off to for months.
This site has been closed, have a look at our best big boobs porn sites guide!

Back to the