Fetish Club Review and Discount
Overview
You are obviously reading this review because you are a staunch lover. Just like me, you love finding out what is new in this adult world of entertainment. Great exciting sex is what truly keeps you going every day. You are probably a subscriber to a great number of adult sites but imagine if there was a place where you could log in and find all the action that you need on one single platform?! This would meet you at all of your points of pleasure, right? Well, the good news is that there is such a place! FetishClub is an incredible mega-site that brings together a huge array of photos and movies from various sites under various fetish and categories. Previously established as a single independent site, the network behind saw the importance bringing all of the magical sexual moments together, under one platform. While a place where all fetishes are covered sounds like a dream come true, this is not the only thing that you will get as a FetishClub member. There are great site features and top-notch movie qualities to solidify your membership.
Brought to you by the FetishWealthNetwork, FetishClub was established in 1995. Its long existence has seen it defy time and still be able to provide great content. The scenes that are featured on this platform are hardcore sex scenes that will knock you off your feet. You will not be disappointed by the excitement that you will receive here. As FetishClub is a mega site, it's only natural for it to have a large collection. The combination of all the sites on this platform offers 3,500 scenes that are downloadable in MP4 and WMV format. Flash streaming is also available for members who prefer to embed their scenes in a flash browser.
As an adult site would not be complete without a perfect set of photos, FetishClub has over 1000 galleries hold an average of 40 pictures. Although the content on this platform is semi-exclusive, you will not be disappointed by the viewing pleasure that you will be able to get from each scene. There is no download limit as to how many flicks you can be able to enjoy in one day. Members of the site also enjoy extras such as vidcap galleries, live feeds, and discounts.
The FetishWealthNetwork also comes as a package of 37 sites that are highly enjoyable. It is clear that the network has gained more viewers due to its diversity in the collection. FetishClub mega site is not an exception as far as offering the best is concerned. The thousands of videos will not fall below your expectations. They have stellar playback quality and it does not falter even with the massive amount of content. If you are into fetishes then this will be an amazing place for you. The different sex scenes and dozens of scenes to choose from will let you enjoy either BDSM, lesbian encounters, masturbation or general content.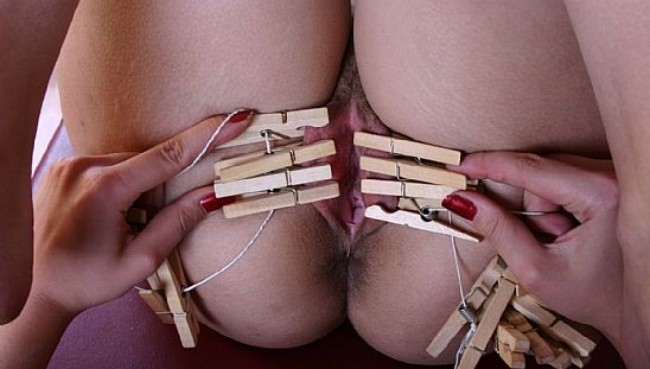 Design & Features
FetishClub is a mega site with a very attractive network. As soon as you log in, both the homepage and members area command your attention. On the logo are the words. 'The first and largest fetish mega site nastiest site on the web since 1994!!! This already lets you know that you are entering a daring but highly entertaining platform. The phrase is also accompanied by images that showcase the models in all kinds of BDSM. There is not only to say that FetishClub is a BDSM mega site. All in all, the images are appealing.
As you scroll through the members' page, you will run into a few upsells together with a list of advantages that you get should you decide to sign up to this platform. The videos are sub-divided into the following categories: Very Nasty, Very Easy, Very Private and Hardcore among others. You are free to get started at your place of choice. The good organization is evident because both the scenes and galleries are easily accessible. Regardless whether you are looking for the cyber fold fresh faces or hotshot hardcore galleries, you will be able to enjoy the content is the shortest time possible.
Girls & Videos
FetishClub is the one place you are sure that you will find all kinds of women. As a mega site, the site accommodates a variety of porn needs and wants just like the models do. The site tries to encourage a variety by featuring models who hail from different ethnicities. You will see Asians, Latinas as well as a few European and American girls. The action features a lot of BDSM and other hardcore encounters. You will experience a different variety of models depending on the category that you want to enjoy. For instance, the models on 'Very Nasty' are rough around the edges. They are horniest on the site and love taking big cocks inside their asses. Triple penetrations are nothing new to them.
'Very easy' features models who are mellow and appreciate easy-going sexual encounters. They love their sex slow but hardcore, ensuring that they find their girl spots within the first few minutes of the action. All of the models have a way watching cuffs, leaving you with images that you will not forget quite easily. On the other hand, 'Cybertold Girls' represent fetish girls who are filmed masturbating using dildos and other sex objects. Therefore, you will not lack in excitement as well as the enticement. The BDSM category of chicks shows them in all sorts of compromising situations. They get heavily restrained a jagged and fucked senseless when they are out of their elements. All of the moments on their site are pleasurable and there is totally nothing to complain about.

Back to the
---
Looking for further info? Check these other porn site reviews.