Dannii Harwood Review & Discount
Overview
Danniiharwood is the place where the boob girl Dannii shares her explicit content and photos with friends online. This is a soft porn website that features exclusive content produced by this prolific European pornstar. Dannii embraces glamour as her primary driving theme. If you have an appetite for pretty models with large boobs, danniiharwood is a potential hub that can provide lasting satisfaction for your fetishes.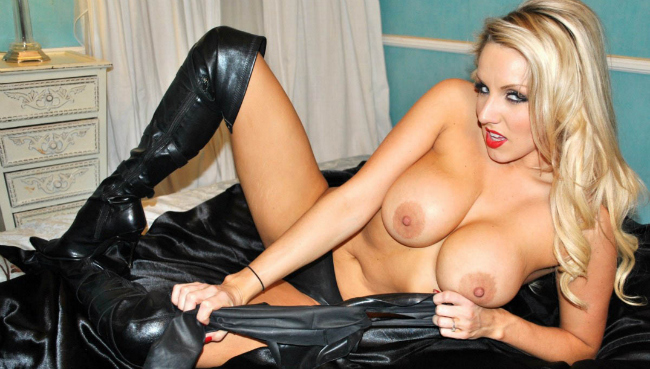 Design & Features
The site offers no streaming service but you can be sure to catch up with her content after you download. The down side is that the content is left splattered rather randomly. There are no browsing aids or search options that can guide you to quickly understand how the site is organized. The only browsing help I got was by way of sampling content by the date the files were added. Nevertheless, I loved the quality of the content available. I was able to forget the woes of browsing and savored the full pleasure of viewing Dannii get down the discovery channel with her girlfriends. The site is fully accessible via mobile devices. I love the loading speed that the pages attain. The sheer fastness of accessing content on the site is one of the best tweaks I enjoyed. I could not see or access any bonus sites but there is a live cam show for purchase. There is limited interaction opportunity on the site. However, I think the content would lose the exclusive characteristic if it was easy to get a site that offers closely related entertainment. Therefore, the model has no motivation to lead you to other sites. After all, she seeks exclusivity and glamour. Glamour is a treasured asset that is hardly shared. I also loved the fact that the site updated content fairly fast. You are sure to catch up with some new stuff at least once every week. I cannot forget the pleasure in watching Danni's HD videos and high resolution photos. She has done a god job at production. Her photographers do a professional job with the images too. There is sufficient content to entertain you for long. The site also has a couple of offers linked to other porn sites.
Girls & Videos
The scenes on this site are simmering hot. Once you go beyond the landing page on, you begin to be treated to some spectacular images of the star model posing in a range of lingerie and in the nude. She is pretty and sexually captivating. The blonde characteristics do not disappoint. Dannii is very confident with her looks and shows off her goodies with pleasure. I love her sturdy body, firm boobs and enticing poses for the camera. Expect a range of fetishes on the site too. There is sufficient display and preoccupation with stockings and other nylon accessories. The girls also idolize the heel a lot. I love the needle sharp heels that decorate their feet. I love the scene in which Dannii is taken down by one of her friends. The female fucker begins by kissing Dannii sensually on her lips and quickly goes for her sturdy boobs. I could see Dannii succumb to her erotic temptations as she fell back to allow her mate to explore her body and give her some cherry licking. She is taken to the peak as she heaves and gasps until she finally reaches her orgasm with a loud moan of pleasure. Her mate is artistic and tactful; she knows Dannii's vulnerabilities and explores them effectively. I love to view girls take on each other in sexual action. I got great sexy and hot scenes on the site. The quality of the videos the model presents is a fair representation of what exclusive content should look like. The models that complement Dannii are gorgeous and attractive. What else does a fan need to get his juices running?

Back to the
This site does not exist anymore, take a look at this list of pay porn sites