This Is Glamour Review & Discount
Overview
The ThisIsGlamour offers you a collection of glamour videos and photo sets, with gorgeous British models. There isn't any too sexual happening, since the girl are just teasing you fantasy, though in difference with some other teasing websites, the girls here actually get naked, and show those nice curves. Digging a bit into the site's background, it came to light that it launched in 2012, and since then it was updated on a frequent basis. It seems that they add new content almost every day (a video or a photo set, maybe a BTS video), and luckily they still keep this good habit. The videos and photos here are all exclusive.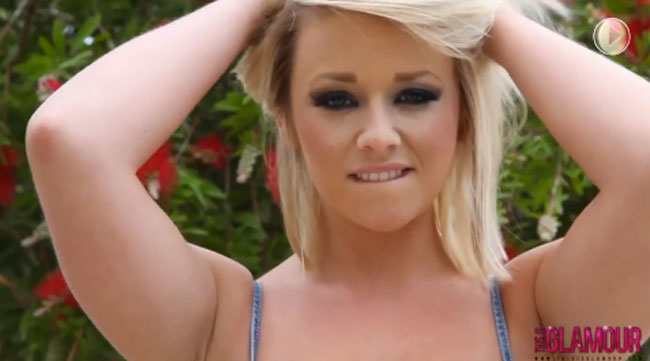 Design & Features
The tour page of the ThisIsGlamour looks very nice. It has a fast build, and the design elements also fit the content. The tour offers you the thumbnails on the main page, but you can also browse through the database of models and the categories. Inside, nearly the same layout welcomes you. There is a search engine, which you can use to get to a specific girl, or niche. The categories here are not the usual ones, because the videos and sets are categorized by place (e.g. bedroom) or by the hair color of the model (blondes); the clothes are also serve as categories (e.g. bikini). The ThisIsGlamour offers you streaming and download options too, when it comes to the videos.
The online streaming is a good option for those who like to watch videos without waiting for the download to finish. The online video is provided in Flash video format, and the player used to access it is also based on Flash. If you register on the site pay attention when joining, because the 30 days membership grants you streaming only options, while the monthly gives you download capabilities too. For saving the videos, the ThisIsGlamour grants you MP4 files. These videos offer better quality than the streaming: while the online files are in 480p, the downloadable ones are 720p or even 1080p. This option is certainly a good choice for those who prefer quality. Now, for the pictures you can find video captions with the scenes, and they are also pretty high in quality. But since it's a glamour site, it's only necessary to have actual photos, and don't worry, you get some. The photo section of the ThisIsGlamour offers you 622+ photo sets. Each of these is sharp and clean; as you might expected, they are in high resolution. You can browse them online as a slideshow, but a zip download is also provided. Naturally, the ThisIsGlamour has a mobile website too. It offers you just as sharp thumbnails and easy-to-read texts as the desktop version. So if you'd like to watch gorgeous models in sexually barely explicit videos and pictures, then suit yourself.
Girls & Videos
The girls on the ThisIsGlamour are gorgeous British chicks, who show a lot from their amazing body. You will find here a compilation of softcore videos and photos of these cute ladies, and it's certain that you will really like watching them dropping their clothes and posing for the camera. As you browse through the models database, you might notice that most of the cuties here are Caucasians, and there are hardly any (possibly none) ethnic girls here. This isn't such an issue because these cuties are really varied, and we're quite certain that you will like these girls. Anyone who prefers a nice English-girl than anything else might enjoy browsing through this site. As for the girls themselves, you can see that they come mostly for the middle of the age range, which means that you will find here fresh cuties, just dozens of hot MILFs. Since guys are usually browsing sites like this to see some boobs, this is a field where the ThisIsGlamour beats the competition: there are all kinds and all sizes present, so you can find here the perky natural and the God-given round breasts, just as those hot fake tits you like.
The girls have very good looks, and it's a fact that they are far from average, all of them have model-body. The videos of the ThisIsGlamour are all softcore. In fact, the hardest thing you might see in them is complete nudity. Those who were hoping for hardcore sex with these hot models might be a bit disappointed, but anyone who enjoys and appreciates beauty will find the videos of the site to be really satisfying. The good quality makes it far exciting, and you can see all detail of the girls' body.
Every video here can be considered as glamorous modeling video. Most of the times, the girls take off their clothes, but don't expect them to just throw those panties off, no, they will tease you as they strip down slowly. In other videos, they remain clothes, and the closes thing to nudity is the so-called implied nudity: you know that there is nothing on her, but she still covers the area with something. Don't worry though, this is not a teasing site, you will see here lots of nudity, so you can please yourself. There are also Behind-The-Scenes videos, so you can even watch your favorite models in more lifelike, as they laugh on themselves and other thing. At this time, the ThisIsGlamour offers you more than 864 scenes of 109 models, so you get a lot to browse.
This site is no longer updated, check out our best pay porn sites list

Back to the