The Futanari Review & Discount
Overview
On the TheFutanari you can enjoy a neat collection of heavy hardcore porn videos, mostly originating from Japan. This compilation is a mix of real-life and animated porn videos (hentai) and it has its focus on one type of girl: the futanari, who are girls with a full set of male genitalia (rod and balls too). There are some very hot Japanese AV Idols in these videos, and in case you like to watch girls with cocks who are naturally made that way, this site has a bunch of very hot scenes for you. The site is not a too old one, it probably just launched during the last 2-3 years, and it's a part of a network which is five years old only. The collection is quite nice, but there doesn't seem to be any kind of followed update schedule, the videos arrive randomly. At the time of our review, the site offers the visitor a collection of circa 200 scenes and 280+ photo galleries. Though the videos are not that big, there is a huge pile of extras for you to enjoy. The TheFutanari is part of the AllOfGFs network, which is a series of porn sites offering non-exclusive hardcore material, covering various niches. The most important thing you should know about the network is that it provides amateur porn videos, and due to this statement, they can't be expected to be original, unique content.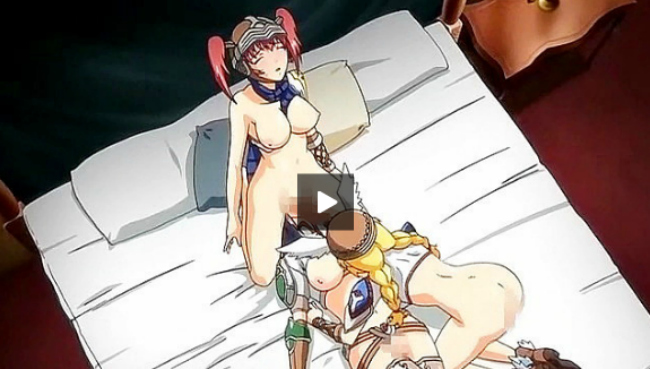 Design & Features
It's really worth to take the tour, because it might be simple, but it features thumbnails that can really help you to get the picture about the content. Unfortunately there are no actual preview videos, so the pics are the only things you can browse. Inside a neat, and utterly simple page welcomes you. The top features the basic search bar, which has the menu beneath it. This menu has a few options, but you will probably use only the Home and the Sites buttons. The Albums option feature the photos list, where you can browse the pictures. The videos' list can be sorted by recentness, views, rates, length and popularity. These options list the videos in the decreasing order, e.g. most viewed comes first, and so on. There aren't HD videos on the site, but these are rather good quality. As for cartoons, quality usually isn't that important, but the hentai movies here look really great. Concerning the real-life porn scenes, they are usually in DVD quality. You can save the videos in MP4 format, and in a Simple-Definition quality. This gives you a bit better playback than the in-browser viewing. For watching the scenes in the browser, the site grants access to an also SD Flash video stream.
Girls & Videos
The TheFutanari has a strange models' database. Due to the fact that part of the collection is hentai, while the other consists of real porn videos, there are some interesting models. Since the Futanaries are transgender women, though they are born that way, they didn't go through surgery, you can expect here only heavy hardcore porn, but also a great variety of models. It's natural that in the hentai movies, the girls are not just cute but they have 1 meter long cock which is also thick as a trench… and their partners are so flexible that thy can take it all in; sometimes even two of it. There are busty and horny girls draw, this Futanari-thing seem to be a really interesting thing for the artists who made the videos. The real girls are the most tempting things… and those who are into Japanese and transgender models will find them to be the best chicks around. As you might expect, the models are all professionals, and these AV Idols are all natural, their cock was born with them… frankly, some of them have larger dick than an Average Joe. These Futanari models are getting drilled in their ass, and they also fuck some very cute AV Idols. What takes place in the videos is also a pretty hot, and if you are into this kind of stuff, or you are just curious you might get all your needs fulfilled. The hentai videos are all scripted, and naturally they tell a story, so they are not just hardcore, but also entertaining. These scenes feature very hardcore sex with milking, monstrous monster-cocked Futanaries. As you might expect the majority of the site's collection is from this niche, so it can be considered as a hentai site with some live porn videos among them. So, the number of actual porn videos on the TheFutanari isn't too bit, but just as you might see, there are amazing girls and hardcore sex in them. These scenes mostly feature at least one of these Futanari, while in a few scenes there are two or even four of them. Since it's Japanese porn, you can expect to find here not just plain sex, but also something kinky, which just makes the videos more nastier. For example, there are lots of cosplay in the videos (like the bride drilling the bride's maid) or some cum-swapping and drinking. It's nasty and arousing, so if you like it you will appreciate this collection. The site might not be big and it doesn't offer exclusive porn, it's still recommended. Especially those might enjoy the videos who like transgender porn, with shemales fucking girls, guys or other females; and they get drilled hard too. At any rate this porn site is a good collection, and it's just possible that this one has all Futanari-themed porn online, collected into one big library. As many other porn sites with non-exclusive content, this one also grants you access to a great pile of extras, thus you can enjoy much more porn than you would have expected, and all of this comes on a nice price.
This site does not exist anymore! Visit our best hentai porn sites selection!

Back to the