Sex Japan TV Review & Discount
Overview
The SexJapanTV offers the visitors and the members a collection of hardcore porn videos that could easily fit any fantasy that the Western guys could have. The first mentionable element of the site's compilation that it features only Japanese girls. Secondly, there are some nasty, heavy niches covered by the collection. This portal is two years old, and it advertises weekly updates. As far as the numbers are concerned, the actual number of 124 porn videos seems fitting to this schedule, so it's safe to say that it's not just a claim, but an actual fact. When it comes to porn videos online, one of the main questions about them is whether they are exclusive or not. Well, it seems that the scenes here are one of a kind, and it's not really possible that you have seen them anywhere else. As far as it can be detected, all content here considered exclusive. Let's take a look at what the site offers. Apart from the weekly updated collection of its own, the site grants you access to another bunch of porn videos. The SexJapanTV is the hub of a fetish-porn network, which includes three sites: this site itself, the PissJapanTV and the VoyeurJapanTV. While the SexJapanTV focuses on plain hardcore sex, the other two are much kinkier. The PissJapanTV may satisfy the needs of those who are into wet-porn, while those sneaker-peekers can live their fantasies by watching the hidden camera footages of the VoyeurJapanTV. As an extra, you also gain access to a feed of hardcore porn DVDs, containing mostly Japanese porn. You may already know that the Japanese porn (those that were made for in-land publishing) are censured, but the scenes here are not.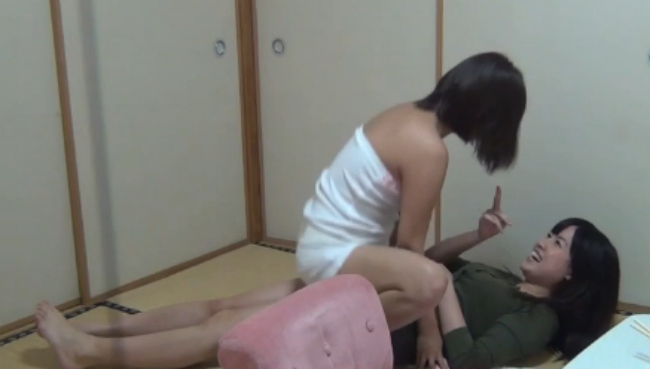 Design & Features
The tour page of the SexJapanTV is modern and easy to use. If you are just fooling around the site, or you want to make sure that it's good for you, you can browse the thumbnails, or you can watch some trailers. In the members' zone, a search engine can help you get to the videos that cover your main niches. The inner section is simpler, but it grants you the options you need to enjoy your stay on the site. You can watch the videos of the SexJapanTV online. This is possible by using the embedded Flash-player the site provides, which is used to access the MP4 stream. If you open a video's page, you will see that the player window is pretty large: that's because the site offers 720p video stream. This way if you are not a downloader guy, you can still enjoy the videos in their full potential. You don't have to compromise. Those who like to save the videos can do so, a bit better bitrate is offered by the downloadable files, and the quality goes up to 720p too. Note, however, that there is a daily limit of 40GB; otherwise, the videos are unrestricted. There are some picture galleries too, so if you want to browse photos or screen captions you can do so. Each set offers nearly 100 pictures, and you can save them as zip files.
Girls & Videos
The SexJapanTV is a site where you can find a hardcore porn collection, coming straight from the big porn producers of Japan. These videos here cover several niches, and there are dozens of kinky topic among them too. You may have seen lots of Japanese porn videos, but these here are exclusive, and they feature some of the hottest AV Idols. When you start browsing through the SexJapanTV, you will see that it's the hub of this network, and the two other sites' videos can be found in there too. In case you enjoy hardcore sex, mixed up with voyeur porn and different fetishes, these scenes will surely satisfy you. As far as it could be decided there are real voyeur videos, and staged reality-porn flicks too, so it's quite a mixed collection. It's certain that the Japanese do really good porn, but as you may have experienced it, they are censoring the adult videos. Fortunately, the SexJapanTV has only mosaic-free, uncensored porn so you get to see every detail. This is quite fortunate, because there are lots of close captions of cute pussies, assholes and breast, and in fact this way it all seems more real. The niches covered by the videos are really varied. There is a site which has its focus on pissing, so you can find there some wet sports happening, along with some hot close-ups to those pussies. There are scenes on the SexJapanTV that feature professional studio-made porn stuff, so they have good lightning and hard sex. Everyone appearing in the videos is professional, with the exception of those girls and guys who appear in the real voyeur scenes, and have no idea that they are being filmed. You can enjoy here mostly the work of Japanese AV Idols. These chicks are hot, horny, and they are really good to watch while they are being fucked hard. In case you love watching hardcore porn videos with cute girls, you will surely appreciate the models' supply of this network. Those who are experienced Japanese-porn watchers know that there are hardly any models in Japan who have a breast enlargement. This means that you can find on the site mostly natural beauties with tight body, and cup-sizes ranging from the lowest to the huge ones. However, there are girls who are building career in the porn business, so they have enhancements on their body, in the form of full lips and hot breast implants. The SexJapanTV will be one of your favorite Japanese-focused sites. First, it offers you access to the juicy collection of the site itself, and also of the network sites; along with a large number of extra DVDs. Secondly, the videos are no pixelated, and they are also in high resolutions, thus you can enjoy every detail.

Back to the