Club Filly Review & Discount
Overview
The Club Filly is a site where you can enjoy various, hardcore lesbian porn movies. The scenes are all featuring gorgeous lesbian porn stars, and you won't find any males fooling around with their cock on the scene. The women appearing in the videos are very varied; you can watch fantastic, long-haired cuties with natural tits and asses engaging each other in some steamy lesbian sex. There are also some more man-like girls, with shorter hair, and also with nice bodies. The flicks feature hardcore lesbian sex, and apart from the kissing, licking and fingering, you can enjoy some heavy dildo and strap-on action too. You can find hot Caucasians mostly, but some busty Ebony, Latina and Asian pornstars also appear, so you get some nice interracial lesbian porn too, and you will be pretty satisfied when these wonderful women are going wild on each other. The Club Filly is a member of the Porn Star Network, which has over 60 sites with HD and SD DVDs, from the workshop of 179 various porn studios. You will surely appreciate the membership on Club Filly, because it's also makes you eligible to access all sites in the network, which means that apart from the lesbian sex, you can find all porn niches covered, and there is hardly anything that is not featured in the videos throughout the Porn Star Network. Another important feature of the membership, that you can watch the newest DVDs online (on Club Filly too for example) before they hit the stores. The video quality is increasing on Club Filly, though the older scenes are only available in SD (DVD) definition, the newer uploads are captured in 720p and 1080p resolutions. The scenes on Club Filly are taken from the DVDs, and they are all scripted, each DVD and scenes has some story-line and every intercourse has its place in it.ù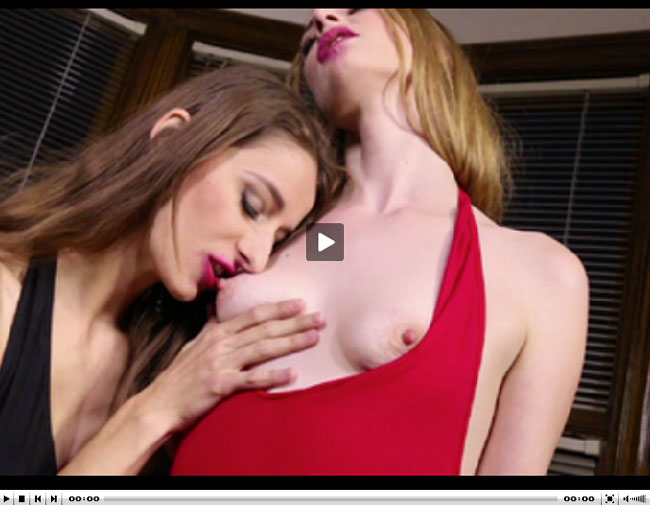 Design & Features
Club Filly has a professional and fast site. It has a nice layout, you can find everything easily. There is a slideshow with the site's features that serves as a main heading. Under that you may find the menu, where you can browse the scenes, the DVDs and the pornstars. On the home page, you can see the latest updates and the latest DVDs; while in a narrow frame on the left side you can find the most popular scenes and the most favored girls. In tour mode, you are able to watch some trailers, so you can ensure yourself of the sex's quality. As the membership gives you access to the whole Porn Star Network, it's just natural that the members' zone is the main hub of the network, with the Club Filly scenes listed first. There is an advanced search engine that will help you find everything you need. The members of Club Filly are eligible to download and watch online every video of the Filly Films Studio. The online player is responsive and fast, however the best quality (1080p where available) can be reached with the downloaded files. All scenes are presented with a photo set, that is also available online or it can be downloaded in a zip format file.
Girls & Videos
The lesbians from Club Filly will give you some incredible sexy moments. These beauties are fresh and they have some perfect bodies. On Club Filly you can watch women with perky or with large breasts, fucking with other chicks, in some great High Definition movies. This site will give you some great girl on girl action and you should check all the models. One of the most beautiful girls from Club Filly is, without a doubt, Roxy Mendez, a gorgeous brunette with some huge breasts. She is a very dominant woman and she is always in control. You can see her in some unique BDSM scenes, in which she plays with other fresh girls. Roxy has a very nice body and her face is so sexy. All women love her, because she knows how to lick a pussy! The blonde beauty Alessandra Noir is one of the sexiest lesbians in the world! That girl has long hair and blue eyes and a magnificent body! She is a very sensual woman and you can see her in some very nice passionate clips. She likes to play with vibrators and that woman is crazy about anal sex! When a girl is licking her clit and she has a dildo in her ass, Alessandra will give you some fantastic squirting shows, that you will never forget! Club Filly has women for all tastes and sex acts that will blow your mind. Besides the girl on girl clips, this site will give you some great orgies so watch how the most beautiful lesbians in the world gather at some huge parties and you will be so hot! These sluts get naked and they start licking each other's cunts for hours! When they cum you will be in heaven, because all of them start squirting! There are variety of sex videos from softcore to hardcore fucking action with huge sex toys. The site features some of the biggest pornstars from porn industry and some rising stars as well that are trying to make their name in porn industry by showing their amazing pussy licking skills and all of them are having fun!

Back to the
---
Looking for further info? Check these other porn site reviews.