Wifey's World Review & Discount
Overview
Great MILF porn site that features a bombshell housewife, Wifey's World brings you hot MILF porn that will surely make you horny and feel good. This porn site has a lot of HD MILF porn videos that shows Wifey's appetite for sex. All these erotic contents will make you feel envious of the husband for having such a gorgeous and sexy wife.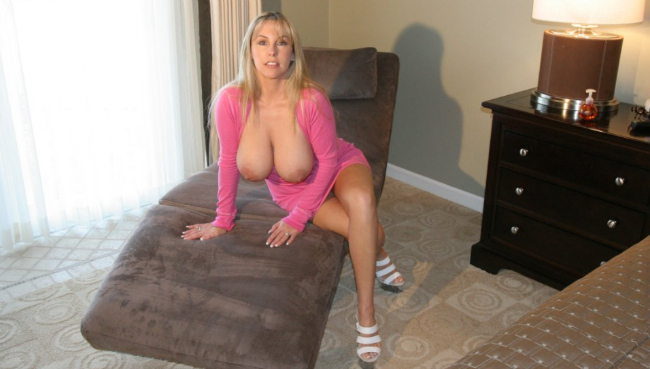 Design & Features
Launched in August 1998, it's a big surprise how this site was able to cope up with the current website trends. Wifey's World has a chic and artistic web site design that you won't think that it has already been up and running in the industry for 19 years now. I'm really impressed with how the web site looks. It is simple, with a minimalistic color scheme. It is not like some other porn sites that are all glittery and shimmery, which looks very untidy. It has a header at the upper left portion of the screen where you can see the site's name and the logo. Here, you'll a vector image of a sexy woman holding a glass of wine.
Aside from that I also like the font style used in the site. It looks very clean but it's not just plain and boring. It has accents that make it look very interesting. So basically, these are some of the aesthetic parts of the site that I liked a lot. Moving on, I also applauded the site for being smooth and straightforward. Again, you wouldn't really notice that this site was launched 19 years ago already. Navigating through the site is very smooth. The menu bars and some other browsing tools are very simply to use. It does not require you to be rocket scientist to figure things out. So at the upper part of the page, you see the helpful links that will guide you across the site. There's the movies button and the photos button, which are the most important buttons.
Then there's a link that will take you to the site's online store, the site's contact details, the site's partner sites, and some other miscellaneous stuffs. All throughout the homepage, you'll only see a pool of videos arranged in 3 columns and what seems like an unlimited row that creates a long table. These video thumbnails have featured images that are enough to catch your attention and give you an idea what will happen in the scene. There' also the video title, the number of photos included in the set, the duration of the video, the date it was uploaded and the number of ratings. The site also has an advanced search tool. It also allows members to comment and rate the videos.
There are already more than 560 videos in the site. Each of these videos usually lasts for about 20 minutes long. These videos can be streamed using the in-browser flash player. The highest resolution that you could get is 1280×720 with a bit rate of 5000k. This flash player is very convenient to use as does not take too long to buffer your videos. It has smooth playback and excellent quality too! However, you need to pre-load the video first before jumping ahead to a later time in the video.
On the other hand, you can also download the video without limits but it can only be downloaded in MP4 format. The highest resolution that you could get from the download is the same resolution as streaming the video. But in this case, you can watch the video offline, anytime and anywhere. The download manager of the site can allow multiple downloads with features like pausing and resuming the download while in the middle of it. The download speed is also fast provided that you also have a stable and reliable Internet connection at home. The videos are usually 700 MB to 1 GB in size. This already includes the high quality videos and pictures.
From the videos, let us not move to the picture collection of the site. There are currently more than 550 galleries in the site. The average number of pictures in each gallery is 30 pictures. The most recent pictures are 750×1124 big while the older ones are only 620×932. Most of these images are in portrait. There is also a good number of outdoor shots and as well as indoor shots. Regardless of the two, the pictures are all taken with good lightings and lovely colors. The photos look very natural and it is not like some pictures that are overly enhanced to make the models look good.

Girls & Videos
Wifey's World only features the busty housewife whom nobody knows what her real name is. She goes by the screen name, "Wifey" and one thing is for sure about her, she likes to be filmed while having sex with her husband. I am not sure what turns her on the most, the role-playing scenes or the sight of her husband, but again, I am sure that everyone who sees her videos will surely get turned on. Wifey has a nice pair of big breasts and a huge ass behind her. She's also very good looking, tall, blonde and a proud 34F cup bearer. She's definitely a good example of moms that we love to fuck!
There are a lot of scenes that you have to watch out in this site. Some of these are role playing scenes where Wifey pretends to be a doctor or some other roles that can feed your fantasies. You can expect blowjobs, pussy licking, breast groping and hardcore banging here.
Conclusion
Wifey's World is a site that will already make you horny even just by looking at the video thumbnails. There are videos where you'll see Wifey in erotic costumes like fishnets and short revealing skirts. But more than these unique and cute scenes, you'll also appreciate its quality. Also, the site updates frequently so you can be sure that you won't be left hanging.

Back to the
---
Looking for further info? Check these other porn site reviews.