Venus Lux Review & Discount
Overview
This spectacular porn website is the solo page of the transsexual pornstar, Venus Lux. In difference with some other solo websites, this one offers the members weekly updates, and sometimes they add two videos a week, which is a pretty awesome feat. There are photo updates too, so both kinds of popular mediums are presented. The content you can find here is fully exclusive, and they were shot only to enrich the collection of this spectacular porn site. If you are looking for a varied hardcore collection with solo, tgirl-on-girl and tgirl-on-boy action, you should pay attention as you read further.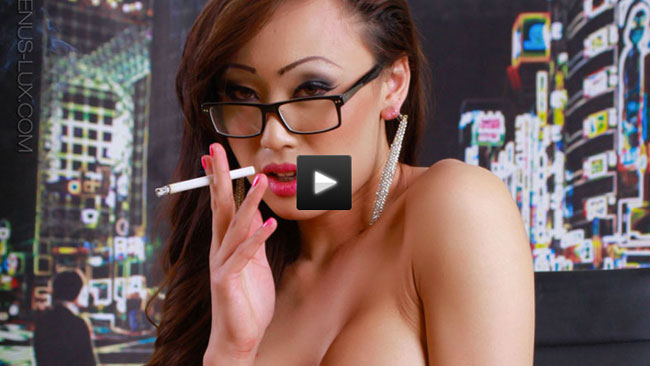 Design & Features
This gold and white color theme that the VenusLux uses is really harmonic and it gives the site a classy feeling. The different shapes and forms of the background are also fitting. In tour mode, you can browse the site, but there are not trailers available, and you have to decide about joining without that kind of insight. However, the thumbnails you can see on the site are really hot, and they might prove to be enough to convince you about joining or not. Let's assume that you join. After finishing the registration, you land on the home page of the members' zone. The design is consistent, and the overall layout is similar to the one that you saw in tour mode. From the main menu, you can reach all important features of the site. There is a webcam available, and if you arrive at the right time, you might get a live show form Venus. Under this menu, you can also access archived cam shows. If you go to the Friends page, you will find other Tranny-focused porn sites.
If you like the work of Venus Lux, you should take a look at those sites. There is also a store, where you can find outfits, posters and other stuff. All movies of Venus are available for in-browser playing. For this, an embedded Flash-player is provided, which you can use to play the scenes without waiting for the download to finish. The player will grant you good quality and an exciting playback without buffering and lagging. The download options aren't too varied. There are only MP4 files available. Most of the videos offer one quality settings, but that's the best you can get here: 720p HD videos are offered for downloading. They download with good speed, so you won't need to wait too much for some juicy porn. The picture gallery offers you actual photos of Venus Lux, shot during the videos' shooting. These are pretty good quality photos, provided in higher resolutions. All sets are available for downloading in zip format, or you can set up a slideshow in the browser. A mobile websites is also available for the VenusLux.
Girls & Videos
Since the VenusLux is a solo porn site, you can expect to find here one permanent star, and a few guests, who are fucking or get fucked by this star. The site is dedicated to Venus Lux, so let's take a good look on her first. Venus is pretty fresh, he is still under thirty, so you could say the he turned himself into a she really soon, but this way it's much better. Since her body is still fresh, she can keep it tight and sweet; her overall appearance is really feminine. When she changed, she didn't ask for huge boobs, instead she has two normal-medium tits that just perfectly fit to her overall looks, and they even look somewhat natural. Her ass is tight and always opened for some hard cock to drill deep. Venus's magic is the fact that she is Asian, and we all know how many guys are going crazy for Asians. Due to her ancestry, Venus is a not so masculine as other trannies and it's hard to tell if she is female or tranny until she takes her panties off. By the way, she is equipped with a nice-sized cock. As for the others you will see that most of the guests are males.
These guys are usually well-hung, and they have worked-out bodies, so they look pretty masculine. Venus isn't only screwing with guys, some hot girls also appear in some of the videos her, and so you can see how shemales make girls cum. The movies on the site mostly offer three main niches. The first and seemingly really popular videos are the solo scenes. In these, Venus teases herself and plays with her cock. She usually shake it (in a sensual way of course) until it blows. Now these solo videos are made like they were interactive, so she talks to you, in some cases she dominates, and tells you to eat up her cum, and things like that. There are plain hardcore videos, where Venus bangs guys and they bang her. These scenes are also staged, but they don't have any story to tell, the only help in clarifying the situation (and thus building up a fantasy) is the short description of the scene. No matter what situation is featured, it always turns into kinky sex. Venus sucks like a vacuum cleaner, and when she is ordered to, she spreads her leg, and gets a thick cock in her butt. There are scenes where she is the dominating person, so she fucks the guy's ass, and her cock is sucked. The tranny-on-girl videos are also pretty exciting.

Back to the
---
Looking for further info? Check these other porn site reviews.