TeenCurves Review & Discount
Overview
There is nothing more delightful than watching cute fresh girls shaking their large natural buttocks while they dance, strip and then get fucked hard. This fantasy is the one that you can find on TeenCurves actually taking place, thus you can have some fun while shaking your pant-snake. The TeenCurves offers a compilation of porn movies, featuring beautiful porn starlets, with large ass and perfectly curved bodies. The main niche of the site, is the so-called 'curves' which is a kind of worshipping of the big juicy butts of the girls, and it can be considered as a fetish. Since the whole site focuses on heavier porn, you can also find that a lot more niches are covered in the videos, like deepthroat, facefucking, asslicking and anal penetration, and there are even some lesbian scenes too.
The girls in the videos are all models of the TeamSkeet network, and apart from doing porn they have another thing in common: they have really good ass. Most of the chicks are naturals, and you can enjoy as they shake their butts and also perform some more heinous acts. The TeenCurves is a sub-site of the TeamSkeet, and by registering on this site, you also get access to all other websites in the network.
That means that you can browse through more than 20 sites, all having their focus on different things, like girl-types, fantasies and porn niches. You will see that when it comes to porn the folks at TeamSkeet are not joking, and you can browse the large collection of hardcore porn videos, featuring some heavy topics too. The video quality is superb, and since the network is only five years old (the TeenCurves was launched in 2013) the videos are captured with actual technology, thus offering you mostly High-Definition and Full-HD movies.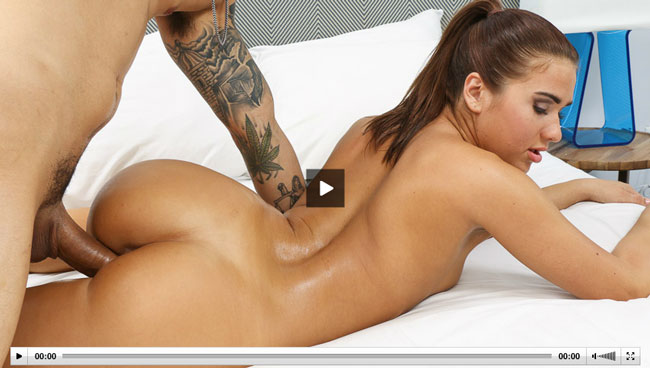 Design & Features
When you land on the home page of the TeenCurves your chin will hit the ground, because those butts you see right after the site loads are amazing. Though the tour page itself is very simple, it shows some really promising things. Take a look around if you wish, the tour lets your browse the thumbnails and gifs on the home page only. Trailers are not available, but if you want to watch one, than head to the main site of the network, and look for one. If you type in the address of TeenCurves in your smart phone or tablet's browser, you will be redirected to the main mobile site of the TeamSkeet, so it's safe to assume that this site doesn't have a standalone mobile version
In fact it doesn't really matter, because after registering, you land at the members' zone of TeamSkeet. There are keyword tags and a search engine to help you out. The videos of TeenCurves are available for download, offering various quality settings and file formats, this is the best way to enjoy the scenes in Full-HD. The video stream is also steady and it's really stable, so that might be an option for the casual porn watchers. Picture galleries are available online and for downloading too.
Girls & Videos
Touring around the TeenCurves should be enough to convince you that this site has the nicest collection of fresh bubble butts. The girls here are all gorgeous pornstars, doing some videos with the TeamSkeet network, and since they all have "phat ass" their movies are uploaded under the flag of the TeenCurves. While the overall look of their bodies is amazing, you will see that this site focuses only on their perfectly sculpted ass, and in most of the times they are fucked in positions that let their nice butts to be recorded. The girls have firm, nice tits, and though most of them are naturals, you may still find some medium fake breasts. Now, the hardest thing is to decide whether these asses are real or not: we all know that Latinas have naturally amazing ass, that's curvier and rounder than of a Caucasian. But as you take a look on the pictures, you see that there are lots of Caucasian cuties showing their bubble butts… are they real? Well, it seems that they are, because they move with their bodies, and if you ever saw a fake tit or ass, you may have noticed that it moves in a somewhat different way.
Every video here has a situation it tells, and if you like reality-porn-like videos, you will certainly appreciate these movies. Since the videos are scripted, you will notice that the girls know exactly what to say, and while they are talking, (luckily) they aren't try to do a big act, they just say what needs to be said, then they show their juicy ass and the guy starts to drill whichever hole he wants. The movies are focusing on the butts of the girls, so you can consider it a kind of fetish site, and if you watch the scenes, you may notice that the sex in them is real hardcore, and the girls really get what they got coming to them. Anyone who likes cute girls, phat ass, and heavy sex, should check these movies, because not just the picture quality is superb, but the site is also one of the regularly updated sites of the TeamSkeet. The TeenCurves offers the members more than 40 videos, and though the length of them varies, it's quite safe to say that they will keep you busy for a good long time, because their average length is around 35 minutes, and they offer full-round intercourses.

Back to the
---
Looking for further info? Check these other porn site reviews.