Subby Hubby Review & Discount
Overview
Subby Hubby is one of the best fetish porn sites in the porn industry with over 800 hot fetish porn videos to enjoy. Along with these fetish xxx scenes, you can also fantasize over 65 models to your satisfaction. You will surely get the most out of these models as they perform fetish HD videos from a pool of hardcore categories like foot worship, body worship, cum eating and dildo fucking.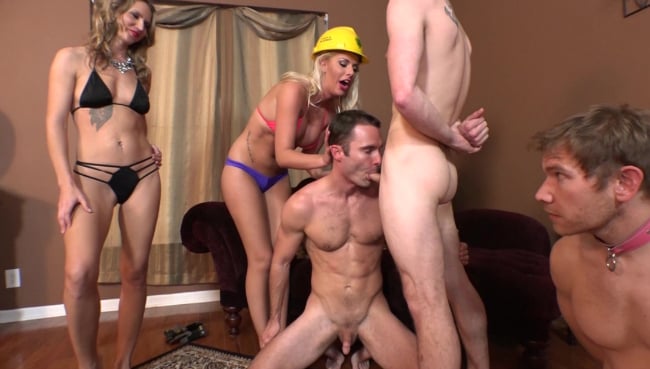 Design & Features
With a smooth and inviting user interface, Subby Hubby is definitely a site that you should not miss. At first glance, it can already capture your attention. The homepage is a page full of erotic and sensual images to heat up the atmosphere. It has a large banner to welcome its visitors and a navigation menu that will take you to the different sections of the site, like the contents section, the models profile section and the category list. The category list contains all sorts of categories that you can find in the site. If you want to manage your expectations with regards to the type of scenes that you will see in the collection, the category list is the perfect guide for you. If you want to get entertained, the content section is the place that you should go. This section is separated into two pages, one for the videos and the other for the photos.
The videos collection contains over 800 scenes to enjoy. It has an array of video thumbnails that you can use to select videos to watch. From this array you can also see the duration of the videos and so far, there are a lot of seven minute long videos in the collection. If you click on the thumbnail, you will be redirected to a page, which contains the large flash player of the site where you also have the option to download it in WMV or MP4 format. Of course, streaming the video only uses the Flash format. The flash player so far has provided me with excellent service. It is designed to load videos as quick as five seconds only. It also has a smooth playback and can jump ahead immediately in the scenes too! The flash player as well as the downloaded videos are available in 1280×720 dimension.
The photo gallery, on the other hand, contains 150 sets of images that are 1024×680 big. These images were taken semi-professionally with no lighting issues and smooth touch up results. Aside from these, the site also has a search bar where you can search the entire site using keywords, a pagination which is made up of numbers so users can easily skip through the pages and a sorting option to manage the contents accordingly. If you want to get to know the models a bit, the site also provides a model's profile. It contains little pieces of information and video titles, and which models played a role in. Overall, the site has a simple design. It is easy to remember and easy to find whatever you need since the tools are very accessible anywhere in the page.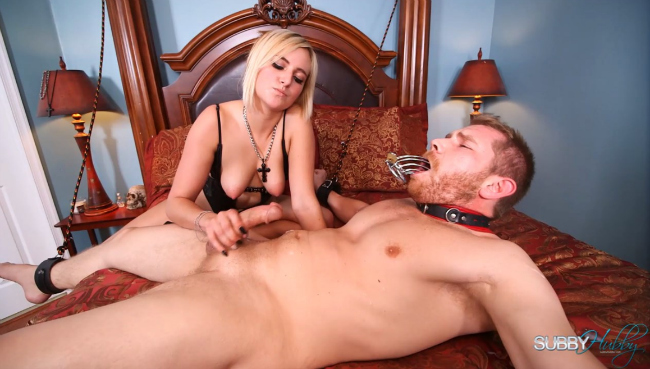 Girls & Videos
The girls in Subby Hubby all look amateur. But watch them perform in the videos and you surely won't believe your eyes with their amazing skills. This kept me thinking whether these girls are indeed entry level or they're already veterans in this field. Anyway, I can see that they are also mostly white. Looking at their profiles, you can also tell that they're mostly from the United States. There are already 65 models in the collection and I think there is still a chance that this number will expand very soon. The site updates regularly and it's impossible that they will not introduce new models in one of these videos. Anyway, because of this number, you can see the variation of girls in this site. If you prefer girls that are skin and bones, you can find some of this type here.
If you prefer girls that are a bit chunky, there are also a few girls to choose from in the site. You can also find a handful of athletic builds here. That means girls with toned legs, big gluteuses and curvy sides. Regardless of the physical appearance, all these girls have a certain level of boldness to command a guy to bow down before them. These girls truly know the meaning of "Girl Power" and they're in for some kinky and hot commands. Speaking of which brings us to the different types of videos in the site. In the first place, there are different categories to choose from and because of this, the site delivers different fetish scenarios and storylines. From foot worshiping to wild orgasm, to cum eating and to taboo porn, Subby Hubby is the home for high quality fetish porn.
Conclusion
Subby Hubby is a nice site to explore if you want hardcore fetish videos that are high quality. With a cheap membership rate, you can already download videos as crisp and sharp as 1280×720, and that are available in either WMV or MPEG file formats. The streaming quality is also excellent and videos do not take so much time to load. Setting that aside, I think the website design is also commendable. The straightforward and organized layout makes the browsing experience very worthwhile and hassle free. The homepage gives a brief and warm welcome to the members. The photos and videos sections on the other hand have a great layout and tools to manage the contents easily. Along with all these cool stuffs in the package, the site also gives exciting freebies to its loyal members. This site is filled with lots of stuffs that made me easily wet and cum. I personally liked this site and even my partner liked it as well. Definitely, Subby Hubby is a one of a kind site to invest your time, money and attention in.

Back to the
---
Looking for further info? Check these other porn site reviews.