Slutty Squirters Review & Discount
Overview
Who says women do not cum? Well, if we are going to be technical, women do "ejaculate" and it is not a myth – no matter how it looks like. Sure, some women fake their own orgasms but does not mean that this one right here does not exist at all. I have come across a lot of women who actually had genuine, long lasting ejaculations. It does not work for them how it works for men, but it is the same thing when you think about it. Same kind of sex, same kind of pleasure. Almost.
If you are looking for a truly worthwhile site that brings you the best of squirting girls, I could name a few that would naturally top your list right away. One of these is SluttySquirters. The name itself brings light to what you are going to be seeing here. A ton of hardcore sex and a whole lot of girls squirting all over the place. Sure, it might sound kind of messy but it you can bet it is the right kind of messy we porn enthusiasts get into. The site mainly focuses on squirting pussies, hardcore sex, solo scenes, and high definition porn. There are still others but they vary from time to time, depending on the scene.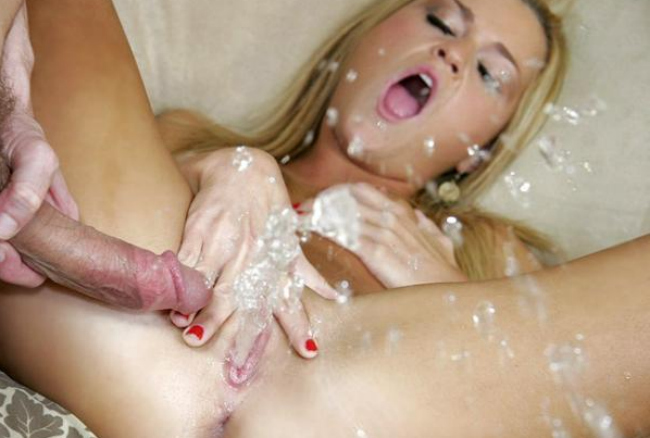 Design & Features
SluttySquirters is a site that requires registration before you can go through your way and accessing their available content. Also, it is a pay site that would let you choose a payment plan and method while you are at it. Technically, there is a trial version of the site which you can access for few dollars but your access will be limited, and you will only be able to stay as a member for five days. If you have done all the processing and registering then you are ready to let it rip. The site design is as bubbly as the title sounds. SluttySquirters managed to pull off the bubble gum color scheme, with the usual pink and blue shades. For the navigation, it is well taken care of and you will find no fault in its ways. Straightforward and easy to understand, that is their method.
That aside, the user interface is unsurprisingly user-friendly, and the site layout is very neat. Links are to be found on the top menu bar of the site and it sits there no matter where you bring yourself all throughout. Aside from the usual home button that will essentially take you to the main page, you have the categories button that will show you an option on the side of the page to browse the content by "category". Clicking on each of these categories will take you to where the respective videos are to be found. This is a good browsing method since you really will not have to search far and high for the films. There are tons of categories that fall below and it includes anal, bareback, Asian, ass to mouth, big butts, big dicks, blonde, blow jobs, double penetration, dildos, ebony, and so much more.
Sure enough, the site caters to more than just the usual. Another link that should aid you is the videos' link and the photos' link. These two would basically take you to where the video collection and the photo collection are, respectively. Next to this is the link to the model index where you will find photo thumbnails of the gorgeous girls that make up this great porn site. Along with their naked photos, you will get to find out their names and there seems to be a short biography of these ladies. The girls are also rated, so it seems. You will also be able to rate the females as much as you want. Live cams seem to be in here too but you will have to check out their schedules before anything else.
As stated above, browsing in here is no hard task as there are various options for you too choose from aside from tweaking the categories button; an advanced search bar is provided on top, just in line with the other links in the menu bar. You can also sort the content out by their dates and titles. For extras, you get about 100 photo sets that contain 150 hi res photos inside. You can download these sets in zip files. In addition to your SluttySquirters membership, you will have access to 30+ other porn sites, that are also very hardcore mind you, that are under the HD Porn Pass network. These sites come for free and are basically bonuses.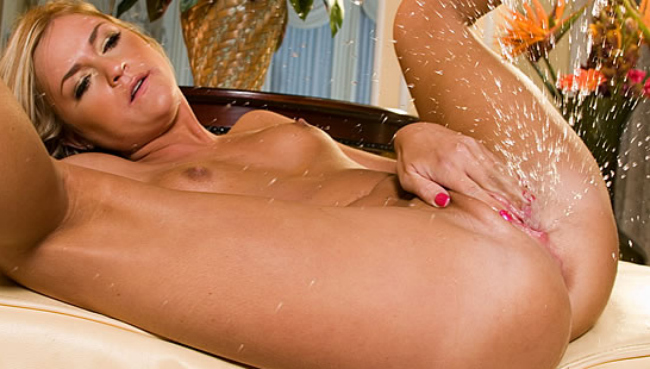 Girls & Videos
The girls of SluttySquirters are not your average ejaculating porn stars because they do more than just that. Squirting is the name of the game and these ladies excel at doing so. Of course, not without the help of some hardcore fucking, some intense masturbation, and even some delicious girl on girl action. There are tons of categories to choose from and no scene is ever the same. The scenes last for 20 minutes or more, and there are currently 60+ high definition films. Full-length playbacks are available and you can either download or stream the videos as much as you want. There are a few formats available for downloading including mp4 and wmv. Streaming requires an embedded Flash player in your browser. Both options will give you a 1920 x 1080 pixel resolution or a 1280 x 720 pixel resolution, All the scenes are like this and there is no download limit.
Conclusion
Squirting is an intense way to show pleasure and so it is rather a popular method to lure people in. It works all the time and if you really want great adult scenes that produce the best squirting moments, SluttySquirters is where you will find them. Great quality, good quantity, and even greater potential, this porn site is amazing.
This site does not exist anymore, have a look at this best perv porn sites collection!

Back to the