Petite18 Review & Discount
Overview
Women came in all shapes and colors. So porn studios have a difficult task in selecting the most attractive girls to perform in their scenes, knowing they will not please everyone. As there is an immense number of different kinds of beauty, is not rare to stumble upon studios specialized in bringing only Asians, mature women, black women or Latinas. Slender minuscule women are a really appreciated niche as well, but it has not received too much love from the studios, being almost orphan of new content and proper focus. However, Petite18 joined the business promising to fill the gap, making minuscule and slim girls their only product and putting an admirable effort to provide this lacking material for a hungry audience. Let's see the features and the product offered by Petite18.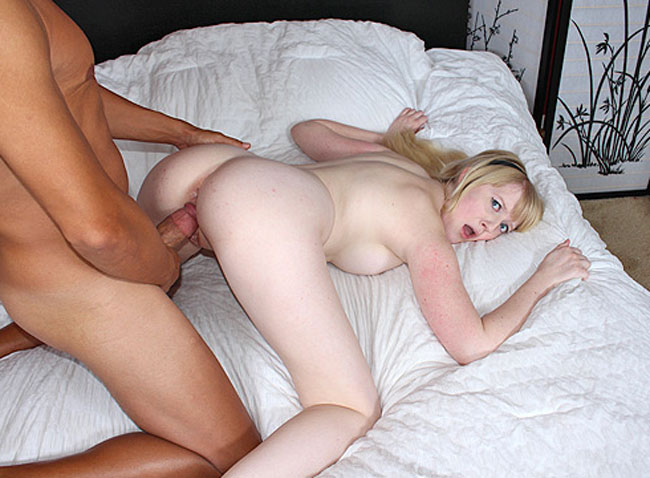 Design and Features
The homepage is not polluted, with only the essential features to provide the proper information and description of the scenes and searching. The mobile version of the site is specifically made to give the best experience to smartphone displays, being accessible by phones, IPhones, Tables and all kind of devices with internet access. Information includes the number of views, total time of scenes, times favorited and specific tags. Downloadable files are up to 1280 x 720 resolution, with a streaming option as well if don't have enough HD space left. The usual scene time is about twenty minutes. By the time of the review, that are more than forty exclusive scenes provided, with a promise of constant weekly updates, with a new video and picture set every week. The scenes are captured in individual image sets with more an average number of five hundred images. That is an astonishing number! Models have their height revealed in their profile page, assuring members that only the slimmer and most minuscule models were selected. If you want to further extend your fantasies, there is a neat feature in Petite18 named "Scene Request". Send your idea to the producers, it it's interesting and possible to be shot, they'll promptly produce and display your idea in the member area.
Network Sites
Making a membership worthwhile is one of the biggest problems for porn studios. They need to keep a loyal and pleased fan base to continue their productions, but in a highly competitive market only the most creative companies prevail. While competition only grows, porn studios usually makes networks to provide their customers more content for the same price. That's exactly what Petite18 has made, becoming partner of a Network with mutual benefits that share members and extends the number of contend offered. Mostly niche based studios, Petite18 partners offer some unique material such as handjob only performed by mature or black models, girls with gigantic boobs, MILF performing blowjobs and many other highly specific genres. In total there are nine sites, including Petite18, in the Network, some of the more interesting are: Over40Handjobs: A site made for the handjob niche, but even more specific as the scenes are performed by MILFS and grannys. With incredible sexy cougars, Over40 Handjobs has incredible sections of handjobs with some blowjob and enticing roleplay. You can also expect to see some fresh girls joining their mothers, a fine duet specifically made to make your dick cum! EbonyTugs: Highly niche based site, all of Ebony Tugs scenes are real gold for black women lovers! All the girls selected are black and very charismatic, performing fast and rough, or soft and erotic handjobs in white performers. With such a specific product, Ebony Tugs is a gold mine! BustyDirect: With a massive amount of big boobs lovers, it's not a surprise to see an adult site focusing only the most attractive and huge boobs. With models from all ages, from newcomers to highly experienced MILFS, Busty Direct's library is similar to their models tits: immense! Mean Massage: Trying to explore the sleek line that separates pleasure and agony, Mean Massage will make you cringe and cum at the same time! Guys receive a nice handjob from beautiful models, at the cost of being tied and dominated by women. Completely recommended for femdom lovers! The network relation is really healthy, as the members have access to more material and the sites can expect a more interested public with a nice deal.
Girls and Videos
Girls are really cute, with innocent look and charismatic personality. They all seem really natural in the scenes, making a nice try to improvise and develop the roleplaying. Most of the models are amateurs or newbies not really known in porn. But they are really experienced in sex, as we can confirm by watching them in action. They are not afraid of the camera, being innocent and curious when the scene demands, slowly turning more deviant and sensual with contact and dialog. Their mouths almost can't fit their partners cock, making even more obvious the difference in height and size. The sex action is really intense and hot, with the bigger male actors holding the models like dolls, fucking them without remorse and exploring various sex positions. Cumshots are a high point in the action, with big loads spreading across the models face and mouth. Sometime the girl swallows in a single gulp, other times they just make some sensual cumplay. The most interesting aspect of the shootings is the amateur feel and voyeur dynamic of the camera, trying their best to incorporate an almost home-made video atmosphere.

Back to the
---
Looking for further info? Check these other porn site reviews.