Oldest Women Sex Review & Discount
Overview
Mature porn is the kind that will always give you the fix that you need. With the sole purpose of putting fresh faces to shame, the mature ladies on OldestWomenSex go out of the norm to seek carnal pleasure. The kind of sordid sexual acts that they perform on screen is enough to make you denounce all that you hold sacred. You will be delightfully shocked to find out that these MILFs are still capable of capturing your attention in the manner that they do. If you have been craving for great sexual experiences then these scenes will not disappoint you.
The women on OldestWomenSex are a mix of MILFs and grandmas. This only goes to show that as you grow older, so does your libido. Trust me, you will not get turned off by the saggy skin, if anything, you will wonder how old pussy tastes like. The best aspect of this portal has to be the fact that OldestWomenSex is not only meant for the old. Even fresh faces will have a kick out of it. Amazingly, the site is 100% hardcore, so prepare to be delightfully surprised.
The old women get to contend with fresh-faced and old cocks alike. Leave it to them to fuck, suck and do all other nasty things that they can. One thing is for sure, the level of horniness on this platform is simply out of this world. Launched in January 2012, OldestWomenSex has proven what we all know age is just a number!
Membership to this porn site also gives you access to bonus sites that will treat you to more mature action. This site is part of the AstroDollarsNetwork, you can be certain that your viewing moments will not be disappointing in any way. The scenes on the site mostly showcase one-on-one sexual encounters with only a few shots of blowjobs and handjobs. Either way, your head will truly be spinning from great excitement. Beauty has to lie in the eyes of the beholders here simply because OdestWomenSex features a wide plethora of horny oldies.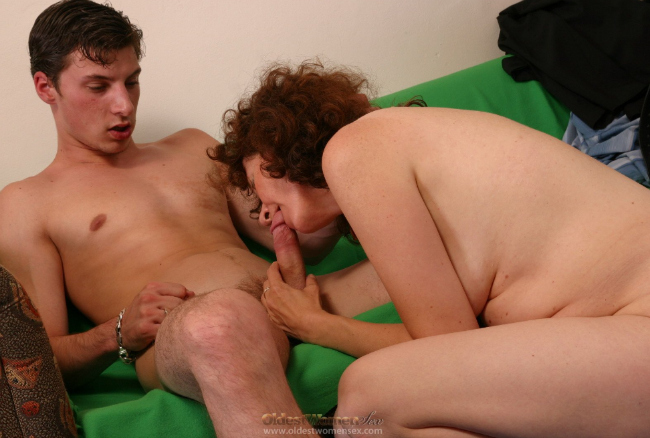 Design & Features
OldestWomenSex boasts of 235+ scenes and 180+ galleries that hold an average of 70 pictures each. The videos are available in a variety of formats inclusive of WMV, MP4 and flash player streaming. Downloads are super-fast and they promise you enjoyment in the shortest time possible. If you are on a slow connection then it might take time for you to download the scenes but a stable connection is perfectly suitable.
Of course, nothing less than high-quality flicks are displayed, proving that you will not have to contend with blurry or low-quality viewing in any way whatsoever. The update schedule is exciting especially because OldestWomenSex uploads new videos to its collection on a daily basis. Navigation here is truly a breeze, as you can be able to flawlessly move from one point to another in search for the sites best scenes.
The members' area is clearly where all of the magic happens. The design truly complements the site in general and as such, you will find everything that you wish to find in the shortest time. There is a link to all of the bonus porn sites at the very top of the page, proving that if you want to explore further, you can certainly do so.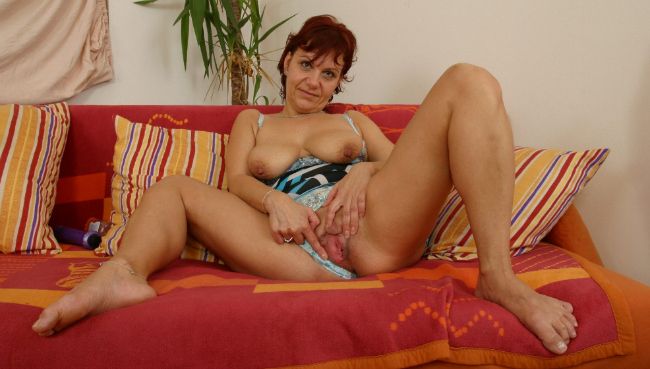 Girls & Videos
The model roster on OldestWomenSex is filled with mature hotties who have definitely spent the better part of their years on earth. If anything they are at the peak of their lives. If you thought that the old were bothered with cases of arthritis and circulatory diseases, these bunch will show you that it is their least of their concern. At the sight of a hard cock, everything else goes to the back burner. As these are not your fresh-faced bombshells, you can certainly expect to see some loose skin here and there. Other than that, you will find yourself attracted to them for reasons that only they understand. In all your years of watching porn, you will realize that no one sucks and fucks like them. You will truly be delighted in their presence.
The MILF and GILF-centric porn will prove to you that you have not yet enjoyed all that the world of porn has to offer. These women do not have any flaws apart from the fact that they love big cocks to a fault. You have to be a mature sex lover in order to really enjoy all of the sexy displays on your screen. The grannies are not too rusty to suck cock. In fact, they dish out blowjobs as if they are dishing out a plate of Roman noodles. The women also spice things up by treating you to some public display of affection.
The models on OldestWomenSex are not as agile as fresh faces would be but even so, they still put their best foot forward to bring you great entertainment. When it comes to outfits, the women may not pick out the best lingerie because they love going nude most times. For the majority of the scenes, you will truly enjoy yourself, especially in regards to reminding yourself of what you truly love about MILFs and their second conquers. They are a red treat.
Conclusion
OldestWomenSex is truly a worthwhile old lady porn site that will give you the sexual thrill that you have been seeking. Although the videos are not necessarily presented in top-notch HD, the DVD quality scenes still promise the best of viewing moments. The content here will surely keep you busy for such a long time. It is time to say goodbye to boredom and usher in fun. These women have a lot in store for you, therefore, sign up, dig deep and you all not regret it. Enjoy!

Back to the
---
Looking for further info? Check these other porn site reviews.