London Keyes Review and Discount
Overview
So, you are interested in taking a look on the official site of London Keyes? Well, you are right to do so, because this US-born Asian girl will make you turn from your religion. Her lust for sex, and especially for anal penetration/insertion, is something that turns on anyone, and since she likes to get on with some hot lesbian sex, she is an idol to worship. London has a neat body, and she is equipped with two large breast, a sweet pussy and a well-shaped ass. She is fresh, under thirty, she is fresher than most of the reviewers here, and her approach to sex is really seducing.
This official site of London Keyes launched in 2009 as part of the Puba network. It was never meant to be a standalone portal, and it's a hot part of this series of sites. As we took our time browsing through the content we noticed that the videos are not dated, and the site doesn't tell us any info about the schedule of updates. However, it might be a weekly or bi-weekly frequency, because the counts are going up. As we gathered info for the LondonKeyes review, we checked the videos with other sources, and we found that the scenes here are exclusive, you can only find poor quality 1-2 minutes' clips from them on tube-like sites.
So, we have a sweet cunt on an updating site with exclusive videos, what else would a man need? Well, extras of course. There are plenty of additional content to browse, because the membership grants you access to a large selection of hardcore porn videos, and while you are here, you might come to the conclusion that you are at the best place to be. The solo sites like this one are really hot, and the girls are guest-starring at each other, so you might find London on other site's too.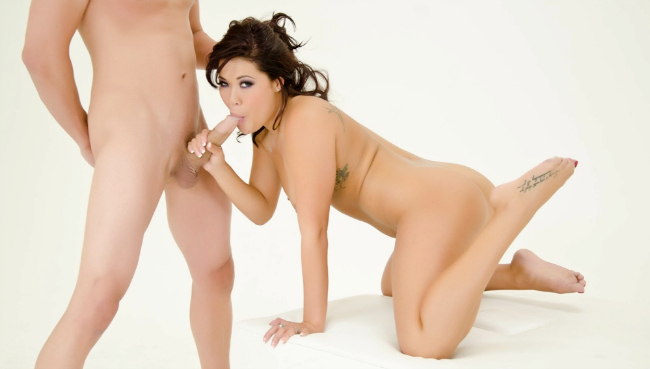 Design & Features
The LondonKeyes looks really handsome. A modern interface is quite important nowadays, and all Puba sites were going through some design, and engine-change not too long ago, so the site loads faster, and fits the professional content. In tour mode the menu on the top will lead you to the list of scenes, and to the list of the included sites. On the sites' page, you can either view the websites you gain access to, or you also have the option to list the recently added scenes from these portals. When you take the tour, thumbnails are there to view, and there is nice compilation trailer showing the nature of the action inside.
Well, the members' area is quite ordinary. It won't overwhelm you with navigation options, but instead you get a neat interface with a search engine. As you browse the content in the members' area, you will face two choices: save the scenes or view them in the browser. In fact, both options are nice, though it's recommended to wait for the video to load when you open it in the browse. With the mostly HD content, you have to pay attention to the file sizes, because there is 10 GBs limit which resets every day. There are HQ photos for you to browse, so you may consider the zip sets for them too.
Girls & Videos
There are many things a man could love on London Keyes. One of these things is the fact that she is a US-born Asian girl, who has a fine body, and that neat Asian look, which gives you the kinky feeling you seek. Another really hot thing about London is that she has a good body. She isn't that skinny as many girls of her age, but her bit full-looking body helps you tell her from the other Asian porn stars. She isn't an average Asian, she looks really great. You will also find it tempting about her that she is a versatile woman, and she takes on girls and guys alike, she isn't too picky.
This site features only a portion of her pornographic works, but these scenes are still very hot, and as you might expect from a professional, she really gives everything into the videos she make. Since a solo site with only solo content could become quite boring after a time, the folks at Puba matched London with some hot cunts and well-hung lads, so she has some fun with others too. You can watch London spending some hot time with Mia Lelani, Alix Lynx, Alison Tyler. If you are an eager porn fan we don't have to introduce these girls.
The collection of the LondonKeyes features a lot of solo scenes. In these scenes, London plays with her body, and since she knows her body the best, she makes herself excited, and reaches a real orgasm in a matter 8-10 minutes. London likes to use her fingers, but sometimes she also introduces a dildo or other sex-toy to her pussy, only to make the whole action more intense. You will also find here some juicy lesbian scenes. There is one featuring a three ways hardcore lesbian intercourse, where everyone gets her share of licking and fingering, and they use dildos too, so it's really nasty pussy-train. In case you enjoy watching hardcore sex, you might come to the conclusion that these videos are not necessarily the hardest ones, but they are really exciting. There is only a handful of straight hardcore videos here, however it's quite certain that you will like them pretty much. London gives out intense blowjobs, she takes a large cock in her pussy too, but it seems that most of the content her features lesbian and solo sex, and straight porn is just occasionally added.

Back to the