Zoliboy Review and Discount
The kinkiest hardcore scenes
For those lovers of amateur porn who might be missing the quality that only real porn producers can offer, Zoliboy provides a huge variety of hardcore scenes, including diverse lusty topics such as fisting, golden showers, anal gaping and much more. Clearly this site is a lot about fetishistic, sadomaso porn, with a wide range of niches to explore. What makes the difference here is that most scenes feature a distinctive amateur touch that many websites just can't offer. Full members of this nasty website will also enjoy the amazing 21sextreme's network, which comprises over thirty five fantastic porn websites.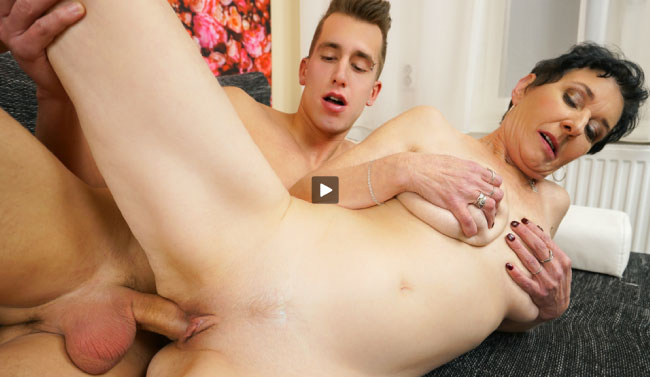 The perverted dreams of a Hungarian male
Besides countless hot women, the main character on Zoliboy is Zoli, an average guy who encourages the most stunning ladies to participate in the most perverse sexual scenes with him and his friends. Zoli, that ordinary Hungarian guy, has very naughty dreams he needs to see come true. Obviously, those dreams involve fantastic amateur girls who will get all their orifices drilled with hard meat poles, fists, forearms and huge dildos. This website mostly features wannabe female pornstars engaging in luscious sexual scenes with average, old guys (Zoli's friends), including kinky speculum and anal beads games, rimming and lesbian encounters. Simply fantastic!
Zoliboy's scenes are mainly shot indoors, but some videos have been shot outdoors too. You will enjoy pervert porn videos filmed on outdoor locations like backyards, forests or in the countryside. Ethnically, the models are usually European blondes and brunettes, but sometimes you will also find one or the other Asian or Latina. Nonetheless, Zoliboy doesn't focus on one particular race or feature: you will be able to gaze upon slim ladies as well as chubby girls, short chicks and tall divas. The variety is one of this site's main charms, so be prepared to be surprised and don't expect to be restricted to only one niche, genre or type of girl. These videos, of course, are 100% exclusive and unique, so you won't be able to find them anywhere else.
This porn website is proud to offer over 1,395 amazingly bizarre porn movies. The videos' length is at least fifteen minutes long, more than enough for you to cum and drool watching perfect boobies, smooth asses and meaty pleasure centers. These superb girls know no limits and will participate in nasty sexual encounters with Zoli's old friends. They will stick exciting objects up their cunts and assholes, stretching their orifices for you to enjoy. And of course, there are lots of gangbang, threesomes and Anal penetrations to watch too.
The Zoliboy's website is the heaven for those piss fetishists out there, since that porn genre is one of its strengths. You will enjoy lusty girls peeing guys and other girls, piss drinking and men peeing on hot ladies as well. So if you are an enthusiastic of this niche, you will surely bust loads just as never before.
The site can offer pictures and videos of great quality, with several viewing options to best suit your bandwidth. Therefore, each video is fully downloadable and you will be capable of choosing among six or seven download options, as well as three stream options. The site is full of content, so it's a bit busy, but the navigation is easy enough for you to find what you like the most.
Zoliboy, part of 21Sextreme's Network
The Zoliboy's website is part of the 21Sextreme Network, which has been online for a long time. This network is specialized in providing tons of kinky, perverted action. Hardcore niches including pissing, creampies, grandmas, group sex are the most common genres offered to the members of 21Sextreme. It's a daily updated network, so even in case you managed to watch all of Zoliboy's videos, you would need too many extra hours to enjoy the 21Sextreme's endless catalog of movies. Some of the most popular sites on this network are Home Porn Reality, Dominated Girls, Pee and Blow and Lust for Anal.
Videos on 21Sextreme network are HD and of great quality. This network provides nearly 4,000 full movies in different formats, and the same can be said about its picture galleries: there are 4,000 fully downloadable galleries, at least, and each one has about 120 professional level pictures to ogle. You can leave comments and rate the videos too, if you like. The network offers you three choices for streaming, and several additional options for downloading the movies. 21Sextreme's sites are also mobile friendly and you'll be able to navigate from different operating systems.
Safety and Discretion
21Sextreme's sites promise to take all efforts to protect your privacy and safety online. The company claims to maintain your identity protected and recognizes your need to keep your identifiable information strictly restricted, so that nobody else can discover who you are. This allows you to purchase the subscription under no risk. The website works with Epoch, one of the best online subscription providers, which is a participant in the Safe Harbor program for Data Protection developed by the US. Department of Commerce. Your bill won't show the name of th website in any case, but the name of the company, in order to protect your privacy.
Membership Plans and Prices
Zoliboy is offering you four comfortable membership plans for your convenience. First of all, you can choose to pay only $0.95 for their "One Day Trial", which allows you to surf Zoliboy and 21Sextreme's websites for one day so that you can get a taste. Its next membership is the Monthly Plan, which price is $24.95 for a 30 day membership. You can also choose its Quarterly Plan for $59.95 which accounts for a 90 days subscription. Finally, you can enjoy its "best value" or Yearly plan (for 365 days), paying $119.40 at once, which accounts for $9.95 per month.
When you subscribe to the One Day Trial or to one of the monthly membership plans, you will always have the choice to cancel your subscription at any time. You will still enjoy the benefits of the membership plan you've already paid for until it expires.

Back to the