Raw Fuck Review and Discount
Overview
If you are the type of person who enjoys a little bareback sex now and then, RawFuck is the perfect place for you. Not only is it crawling with delightful and appealing twinks, it is also a place where you can find passionate and excitable jocks, who not only packs big guns but big cocks as well. RawFuck dedicates itself to concentrated and powerful, if not bordering on hardcore, bareback fucking. Here you'll see these twinks being rammed by huge cocks, as their tight little assholes squirm in pleasure. You'll also be able to witness a variety of other things such as pleasing and delicious cum eating, pleasantly erotic but intense threesomes, gangbangs, role play, and a few more others that will tickle your sexual fantasy.
With RawFuck, it's all about the twinks in bareback sex that's screaming hardcore. RawFuck also likes to mix things up, so don't be too surprised when you come across piss play, fisting, very rough sex, and guys in uniforms playing as cops, fire fighters, teachers, or soldiers. You'll be on the edge of your seat in no time and vigorously jacking off to the explosive sex scenes you will be watching. As to how hot the action is, it's pretty prudent to say that it is mind boggling, astounding, and inconceivable. I, for one, enjoyed a handful of the scenes that are available. RawFuck has been around for as long as 2013. The site is managed by the company Jonno Media, quite a well-known company that specializes in gay porn. All content is captured by quality videos and photos that will give all the members a front row seat to all the cock sucking, the bareback fucking, threesomes, role plays, gang bangs, cum shots, and facials. Also, these studs don't condoms so that makes it twice the fun.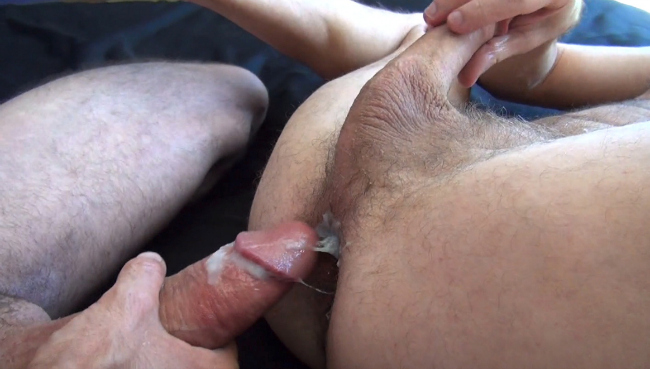 Design & Features
RawFuck is simply outrageous despite the simplicity of its web interface. It is minimalistic and you will be able to find your way around quite easily. Links will be there to provide you the right guidance when it comes to navigating; you will be able to notice and locate them mostly on top of the web page or down to the bottom. The top links consists of the Home button, the 'Videos' button, Models Index, their very helpful FAQ page, and a link to their Twitter account. On the far right of the same line, you will discover a search bar. This search bar will take you everywhere and by putting in certain key words, you can easily find the perfect video for you. Right below those links is a huge blown up slideshow that features upcoming and popular videos. Clicking on one of these, you will be speedily steered to the corresponding scene.
Now notice when you look a little bit to the bottom of the slideshow, you are going to be greeted by around six photos of twinks and jocks fucking, the photos are considered thumbnails and are the window to their respective videos. Once you click on any of those photos, you will be lead to the matching video. You will also be able to sort out these scenes or movies by clicking on the 'Newest', 'Most Popular', and 'View All' buttons. 'Newest' features the newest videos they have updated the site with, obviously. 'Most Popular' features those that the majority of the members are keen on watching and practically never get tired of. 'View All' will let its members view all the videos available in RawFuck by date. Proceeding a little bit to the bottom, you will also notice that there are pictures of fine looking twinks and jocks, they are the featured and most popular boys that people like to ogle at. Furthermore, they highlight their upcoming videos labeled as "New Scenes Coming Next" and other bonus videos from their partners.
At the foot of the page, you will find navigation heaven. Links for the home page, videos, models, blog, and the members log in can be seen. They also provide their Facebook and Twitter pages. You can also subscribe for their mailing list and find the support button. Like I said, a little exploring and you'll see how easy RawFuck is. Videos and scenes from this heavenly site can be streamed in high-quality videos and be downloaded as well. Also, RawFuck membership will give you about two updates per week, along with four hundred exclusive videos, plus free access to fifteen bonus sites.
Guys & Videos
RawFuck needs to pride themselves in the models field. Once you get to familiarize yourself with the amateur but skillful models that RawFuck offers, you won't be thinking twice about watching the scenes they're starring in. You have blonde boys like Timothy Nixon, Pierre Fontane, and Denise Klein, or if you prefer raven haired boys, you can go for guys like Jack Blue, Lewis Palmer, Lucky Taylor, or Erik Hill. There are around sixty or more of these boys and although that number is quite low compared to other independent porn sites, it does not change the fact that these guys are too attractive for your own good. Plus, they're good at fucking and being fucked. The videos that these guys star in are incredible and mind blowing, so there really is no room for regret.

Back to the
---
Looking for further info? Check these other porn site reviews.