Piedi Velati Review & Discount
Overview
Piedi Velati is an erotic website dedicated to folks who love foot fetishes. It focuses specifically on presenting beautiful female feet clad in pantyhose and sexy stockings. There is a collection of high-resolution photos and HD movie scenes you can get access to as a member. Membership is payable monthly, or in two or three months plans.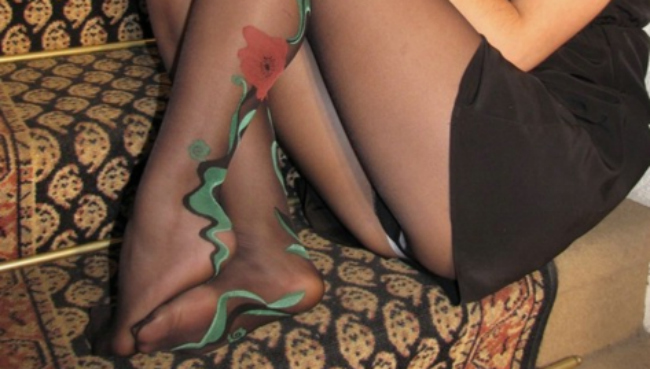 Design & Features
The site has an eye catching design. The layout is very unique, especially for porn websites. The erotic content is displayed very subtly on the first page. There are large images of some of the fine models featured on the site. The choice of colour and the white spaces between the elements is eye catching and also makes spotting of various elements on that page easier. There are various sections on the site. Finding content is quite simple, even though there is no advanced search function added to the site. If you are not a member, you can go over to the 'Preview' section to see some of the previous work done by the photographers on the site. There are only a few images, but you can view them in high resolution and even download them. In the models section, you can get to sample some of the beautiful females who pose for this site. There is a short bio for each of the models, where even their shoe size is indicated. There are over 100 movies of women's feet on Piedi Velati. The videos are in full HD. You can only download the videos to your computer. There is no option to view them online. The download speeds are very good at 6700KBPS, which is much higher than other porn sites with downloadable content. New content is uploaded at least once a week. There are even more photo galleries. The photo galleries are more than 131 and have very high-resolution photos. It is possible to download each of the image galleries in a zip file. There is no download limit stated by the site. So as a member, you can download as much as you want and enjoy them later. The other site on this niche that has similar content is Passion Piedi. Both of these sites are based in Italy and they source their models locally. The main difference is that Piedi Velati focuses on feet clad in pantyhose and sexy stocking, while Passion Piedi is just about women feet in various poses.
Girls & Videos
The models are very glamorous, sexy and classy. However, all these models are amateur models from Italy. They have not been featured on other porn sites as far as I can tell. Not only do they have the most exquisite feet, they are cute with firm and fit bodies. All videos have women with sexy stockings and pantyhose. As the movie scene starts, the model takes off her sexy heels to reveal shapely legs dressed in classy stockings. The camera man ensures you have the best angle of these feet. The model may slowly and erotically take off her stockings to reveal her bare feet. You will also get to see a lot of the models face and full body. The models are also dressed in very sexy outfits. The videos are shot from various locations, from Library, home to office with models playing their respective roles.
This site does not exist anymore, we suggest you visit Diva Foot Fetish

Back to the