Naughty Mag Review and Discount
Overview
The NaughtyMag is a magazine, turned online, and providing its hardcore porn for the people of the Web since 2000. There are weekly updates promised, and they seem to be kept, thus you can enjoy a fine selection of juicy porn with real first-timers in porn and some semi-pros among them. You are going to find here the content of four sites too, so you can enjoy an endless stream of goodness, nowadays offered in HD. The videos of the site are all exclusive, and you can't find them on websites which aren't powered by the ScoreGroup, which is responsible for a whole lot of BBW and mature websites, apart from this more mainstream portal.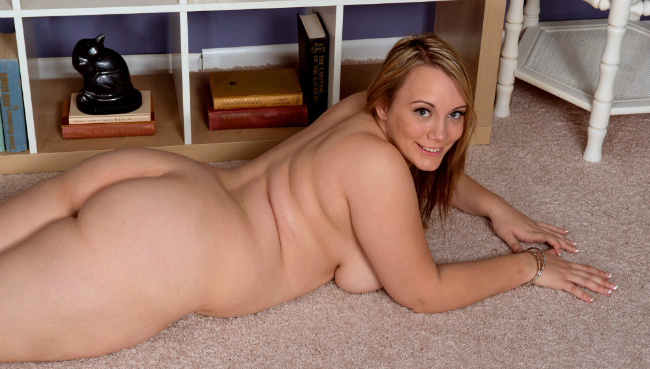 Design & Features
On the home page of the NaughtyMag you are going to find every information you need to know that you are going to find inside some really juicy hardcore fun. The design is neat, and the tour offers several goodies to enjoy as a visitor: preview clips and photos. There aren't many clips to view, so choose carefully, you can watch only three. But, you can open the videos' pages, where you can find some fine photos too. The members' area will look a bit different. You are going to see the site's logo on the top, left to that, they placed the search field, where you can enter keywords or names. The content isn't tagged, so you have to settle with results reflecting the descriptions and the girls' name. Under this area, they placed the main menu, where you can find the link to the live chat rooms, along with the special discounts and the store. The rest is just the usual content menu and the link to the hotties' list. As you log in, you are going to find the upcoming videos, the latest videos and the latest photo sets listed, along with the most popular models.
Though the videos date back to the earlier 2000s, they are getting better and better, so you can enjoy some very fine HD shots too. You are going to find out quite quickly that the site offers a wide range of downloading and viewing options. You may save the flicks as five-minute long clips, and there are lots of different quality settings you can choose from. The most commonly used file-types are the regular WMV and the MP4. But, that's not all, you can save mobile-friendly formats, and there is a separate link for the HD version of the videos. A Flowplayer plays the videos in the browser, it grants a smooth playback, with barely any type of lagging. As the videos are shot in studio, you can expect to find here a selection of studio-shot photos too. In fact, more than 2,300 sets are available, and there are more coming in weekly. They are HQ digital stills, offered to in-browser viewing and to download as zip files, which you decompress and set up a slide show for your own pace and viewing enjoyment.
Girls & Videos
The NaughtyMag claims to offer you real amateurs in hardcore action. Well, the girls are hot and natural, that's true, but we are positive that their level of expertise is much bigger than they claim. However as you will see, there are some genuine, actually amateur girls here, and the overall models' list consists of hotties you won't really see on other websites. What you actually get here is a highly varied compilation of girls who come from different background, and who have truly varied appearance. As far as we have been able to decipher, most of the girls are coming from Caucasian ancestry, however a few Asians and maybe Latinas are available too.
You will see that the hotties here are not just fooling around when it comes to porn, they really do it with heart, and they aim to actually enjoy it, as per their expertise allows them. We found here mostly fresh girls, but a few older women might appear, since this mega-site isn't just all about cute 20-something girls. Also, they consider the cute as a wide expression, so you will find here a significant number of average-looking but very eager girls, along with some really nasty BBWs. We loved the models here, and things they do on camera just deepened our love for them. There are some very fine HD videos here, but you should expect some older flicks, as the majority of the content is offered as an archive, dating back to the early 2000s. Regardless to the age of the videos, the sex in them is quite awesome.
You are going to watch here all kinds of hard niches, as the girls are all really eager to show their skills. Two major video-types are available: solo, and straight hardcore. It seems the solo videos are all about masturbating, so in those, you are going to see these cute chicks fingering their neat pussy. They talk while they do it, so it's not the boring silent type which features hotties making themselves cum with no indication of their excitement or anything. However, the most exciting videos of the NaughtyMag are the scenes which feature straight sex. In these, the girls are showing their skill in handling cocks and pleasing males. They suck and ride, and there are several occasions when they get their asshole fucked, which gives an overall nice edge to these videos. In case you like quantity, you might be satisfied. There are updates coming in, so you should probably pay attention to what you may find here, as it changes regularly, which is very positive thing we found out about the site.

Back to the