Hot Movies For Her Review & Discount
Overview
Hot Movies for Her is one of the hottest mature porn sites. It has been in the industry since 2007 and everything that it delivers is high quality mature xxx scenes for girls. Now who said girls can't masturbate? Hot Movies for Her has mature HD videos that will surely make any girl touch herself.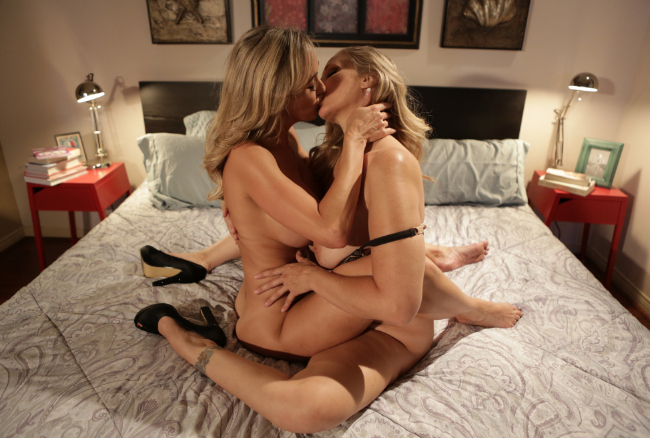 Design & Features
Girls are known to be complex beings. But despite that, Hot Movies for Her has been able to keep a pretty straightforward and minimalist web site design. Even so, I think the site still looks very presentable. It is like a "no makeup" makeup look where the site does not have too much colors and decorations but still looks very elegant and presentable. On the upper most portion of the page, you'll see the site's header. It is not that big though but I think it is enough because it helps wrap up the minimalist atmosphere of the site. It simply has the site name written on top of a solid background. In line with it, you'll see options where you can switch to mobile version, filter the videos according to your preference, and some other helpful links.
Speaking of the video preference, the site allows you to select which type of movies you want to be displayed. Here, you can choose to view only straight movies, only fetish movies, and only gay movies. If you want, there's also the straight and fetish movies filter and then the All Movies option. Under this header that lies across the page, you can see the menu bar and the advanced search bar in one section. The search bar allows you to search according to title, porn star and studio. If you're not sure what you're looking for, you can also select "any" from the dropdown list, which is selected by default anyway. The menu bar is also clean and neat. When you select one of them, a dropdown menu will show up and from here you can select specific items from the submenu. There's the movies menu, the categories menu, the porn stars menu, the studios menu and then the homepage menu.
The movies section allows you to select from the featured movies, and from the recently added movies. It also allows you to browse according to the most popular, by category, by porn star, by studio, by series, by director, by year and many others. In case when you have found a really good movie that you want to bookmark it, the site also allows you to mark these videos as favourites and you can then easily get back at it when you want to. Or if not, you select the "Save for Later" button. The site also has a lot of categories. Some of the categories are: Erotica, All Girl, Solo male, Fantasies, Amateur, MILF, and Lesbian. In the studios section of the site, you'll see the featured studios like Girlfriends Films, CX WOW, Sweet Sinner, Femorg and many others.
Moving on to the body of the site, you'll see everything that you have to know by just scrolling through the homepage. You'll see some around 4 of many videos that were newly released, recently added virtual reality movies, and featured movies. The presentation of these contents comes along with an erotic thumbnail. Aside from the desktop version, Hot Movies for Her also has a mobile version, which is very convenient to use most especially when you are using your mobile devices. This way, you'll no longer have to resize the page by closing in and out to be able to see and read the contents.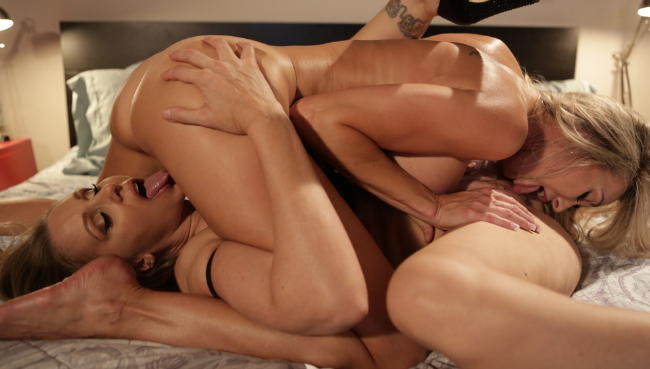 Girls & Videos
There are a lot of girls in Hot Movies for Her. I'm not sure how they select their featured porn stars because I think everyone in here deserves the spotlight. I have seen that most of the girls are American but I also noticed that there are a few who look Asian. To my surprise, I also discovered that some of the models here are also transgender. With that, I can truly say that there is a diverse collection of girls in this porn site. Few of the girls that you have to look out are Draven Star, Missy Martin, Nicki Hunter, Justine Joli, Faye Reagan and India Summer. If you're wondering how well these girls are, I would say that their level of expertise vary. There are some girls who are still amateur while there are some who are already professionals in this industry.
Moving on, there are already more than 29,600 DVDs across the site. That is really quite a big collection! Also, the average duration of these movies is 120 minutes or 2 hours long. The movies can be downloaded as WMV or it can be streamed using the site's in-browser Silverlight player. The thing about this Silverlight player is that the users can adjust the size of the videos in the browser. All the scenes that they have here suit the female's level of horniness. They have videos that are entirely performed by women while there are also scenes that are entirely starred by male actors. One of the videos that I've seen is a scene about a stepmother teaching her stepdaughter how to lick a pussy. Then, the scene shifted to a different setting where they both went out to see a doctor. It turns out that the three of them had a good threesome session, licking each other's pussy, fingering and touching each other.
Conclusion
If Hot Movies for Her can't make you orgasm, I don't know what will. This site is really a good recommendation to those horny females who want to please themselves. The site has a large collection of videos. Aside from the number, there's also a lot of variety in these videos. I'm sure you wouldn't run out of options here. The site is impressive and the models are all very good performers. I also like how advanced the site is when it comes to its search and browse tool. The site is also very user-friendly with lots of great and useful features.

Back to the
---
Looking for further info? Check these other porn site reviews.